International Winner will Receive a Rendered Illustration of their Design. One North Texas Winner will Receive a Ride to School with Best Friend in a Rolls-Royce.
---
Rolls-Royce Motor Cars is always looking to the future. And they're challenging young designers worldwide to envision a futuristic Rolls-Royce. Children under 16 are invited to design their dream Rolls-Royce as a way to take their minds off the isolation brought on by the COVID-19 pandemic.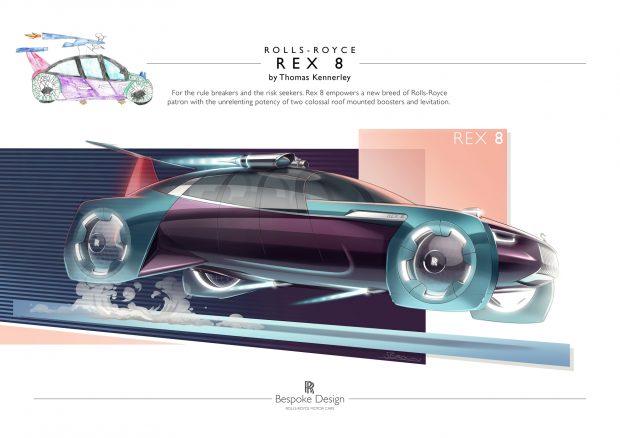 "This is a great opportunity for young designers to show off their creativity and imagination," said Rolls-Royce Motor Cars Dallas General Manager Heath Strayhan. "Kids from all over the world will be competing to design the next generation of the World's most iconic luxury automobile."
HOW TO ENTER
Young designers must share their innovative designs for a future Rolls-Royce at
http://rolls-royceyoungdesignercompetition.com
Multiple entries are welcome, but please submit only one design per submission. The deadline for entering is 6 pm CST on Monday June 1, 2020. For any questions relating to the competition, please email corporate.comms@rolls-roycemotorcars.com.
THE GRAND PRIZE
The overall winner will receive a once-in-a-lifetime prize: a fully rendered illustration of their design. Runners-up will receive a certificate individually hand-signed by Torsten Müller-Ötvös, the Chief Executive Officer of Rolls-Royce Motor Cars.
"In addition to the international winner, Rolls-Royce Motor Cars Dallas will select a winner from North Texas," said Strayhan. "Our local winner will be treated to a ride back to school, along with their best friend, in a Rolls-Royce Phantom this fall. We'll also invite our local winner for a personal tour of our Dallas dealership."

Rolls-Royce designs and builds the world's most extraordinary cars, each a unique express of the owner's personality, imagination and creativity. Aspiring designers entering the competition are encourage to draw on their own creativity and desires to imagine the design of their very own super-luxury car.

"We're delighted by the sheer inventiveness, vision and detail we're seeing in the children's designs," said Gavin Hartley, Head of Bespoke Design, Rolls-Royce Motor Cars. Hartley will be judging the entries, together with members of his team. "Some of the ideas are truly extraordinary and have really got us thinking. It's inspiring us as a design team to see things differently and challenge our own notions of what's possible. We're really looking forward to the judging process, but it's going to be a huge challenge to pick our winners."
Located at 5300 Lemmon Avenue near Love Field, Rolls-Royce Motor Cars Dallas is part of the Park Place Premier Collection, which also includes luxury brands Bentley, McLaren, Maserati and Koenigsegg.
---
Founded in 1987 with a single Mercedes-Benz dealership on Oak Lawn, Park Place operates 18 full-service dealerships representing luxury brands Lexus, Mercedes-Benz, Porsche, Volvo, Jaguar, Land Rover, Rolls-Royce, Bentley, McLaren, and Maserati. For more info, visit parkplace.com.