Park Place Dealerships Delivers Grants to 18 North Texas Non-Profits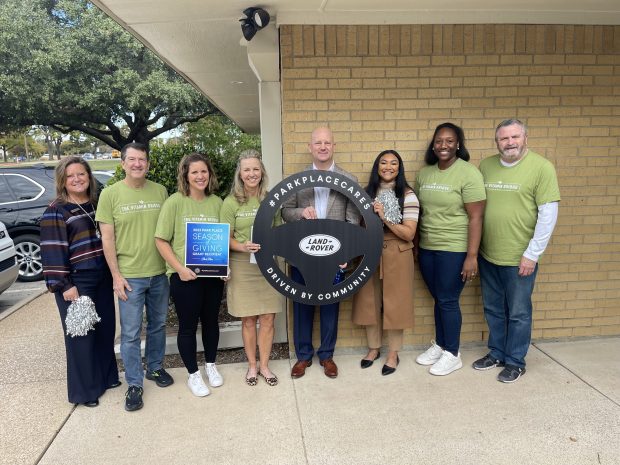 Eighteen North Texas non-profits received an early holiday gift through a Season of Giving grant from Park Place Dealerships. The dealership group awarded $100,000 to the non-profits who serve the greater Dallas/Fort Worth area.
Park Place received applications from more than 400 North Texas area non-profits. They selected the recipients for a Season of Giving grant that aligns with one of Park Place's Four Pillars of Giving: Education; Medical Research; Advocacy; or the Arts.
"It was wonderful to learn about so many different non-profits who are doing great work across Dallas/Fort Worth," said Tony Carimi, managing director of Park Place Dealerships. "In addition to providing end of year grants, Park Place Members will be actively engaged in volunteering with these non-profit partners throughout 2024. It's inspiring to see the impact our Members make in the community."
Under Park Place Cares, Park Place Dealerships' philanthropic arm, the Season of Giving program provides a one-time grant ranging from $2,500 to $10,000. This is the third year of the program which has now donated $300,000 to 65 charities since the inaugural Season of Giving. The Park Place Cares program has donated millions to charities in the last 36 years.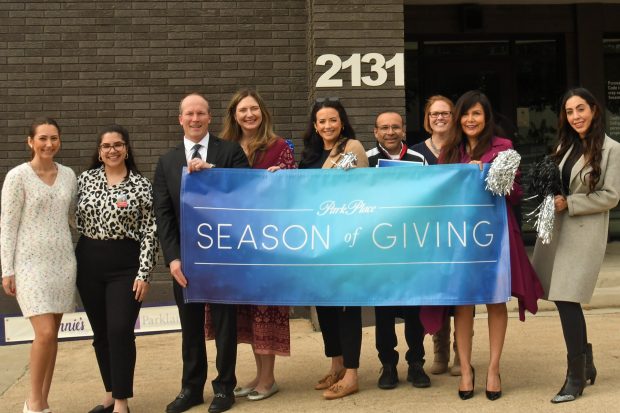 The chosen organizations are diverse in their missions and the areas they serve throughout North Texas. The charities receiving a grant for the 2023 Season of Giving include:
Education
Academy 4 (Fort Worth)
Primo's (Dallas)
Vogel (Dallas)
Medical
Mammogram Poster Girls (Dallas)
Hope Center 4 Autism (Fort Worth)
Evan's Avengers (Denton)
Advocacy
Annie's Place (Dallas)
Camp Summit (Dallas)
The Vitamin Bridge (Coppell)
Carry The Load (Dallas)
Airborne Angel Cadets of Texas (Farmers Branch)
Canine Companions (Irving)
Community Caring Center (Azle)
Heroes For Children (Plano)
Children's Advocacy Center for North Texas (Lewisville)
Apollo Support and Rescue (Justin)
Ability Connection (Irving)
Arts
Sixty & Better (Arlington)
"For more than 35 years, Park Place has partnered with local charities that serve Dallas/Fort Worth and surrounding areas," said Kara Connor, Park Place Dealership's Experiential Marketing Manager. "We have developed relationships with many amazing organizations who serve North Texas in meaningful ways. We are excited to learn more about these new recipients and learn how we can work together going forward to help them achieve their goals."
A committee comprised of Park Place members from the nine dealerships across North Texas selected the non-profits to receive Season of Giving grants.
Park Place Dealerships was founded in 1987 and has been engaged in the community through its support of the arts, medical research, children's advocacy, and education. Park Place employs more than 1,400 members and operates eight full-service dealerships representing luxury brands including Lexus, Mercedes-Benz, Porsche, Volvo, Acura, and Land Rover. Park Place BodyWerks Collision Centers in Fort Worth and Dallas, and the Park Place Auto Auction, round out the company's offerings. Park Place was acquired in 2020 by Asbury Automotive Group, Inc., a Fortune 500 company headquartered in Duluth, GA. For more information, visit parkplace.com.