When you buy a car you want to trust that everything's going to run smoothly, the way it is meant to be. And there's one manufacturer that has been doing it the "way it is meant to be" for almost the past two decades. This standalone manufacturer in the dependability category is Lexus.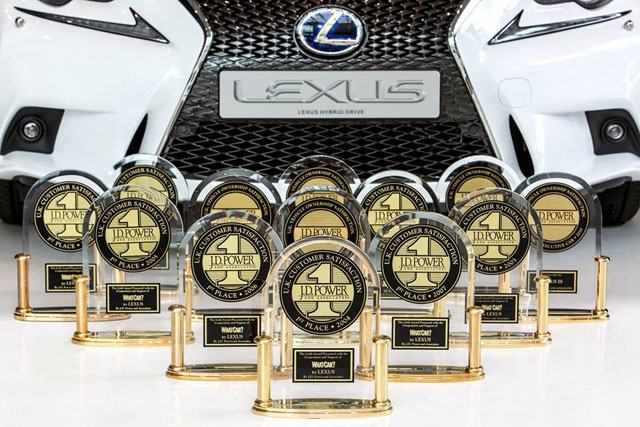 When it comes to dependability, the world knows that winning the JD Power award is the apex. This year Lexus again took the top spot in J.D. Power's 2014 U.S. Vehicle Dependability Study – now three straight years. The Japanese auto maker has averaged 40 fewer problems per 100 vehicles than the second closest manufacturer, and that's a lot. The 2014 Lexus ES, LS, GS, GX and RX won individual awards as well, each coming in top of their class. Although Lexus lost the top ranking in 2009-11, it had been on top of the survey for 14 years before that. All this being said, the Lexus brand stands as the cornerstone of quality and dependability in the automotive industry. Lexus' constant "Pursuit of Perfection", partnered with its penchant for innovation, has helped this automaker establish itself as quality manufacturer. Their vehicles exude class, comfort, efficiency and most of all dependability.
If you are looking for a car that is made to be more reliable than any other on the road, then you should check-out the impressive inventory of new and pre-owned Lexus vehicles at  Lexus Plano or Lexus Grapevine.