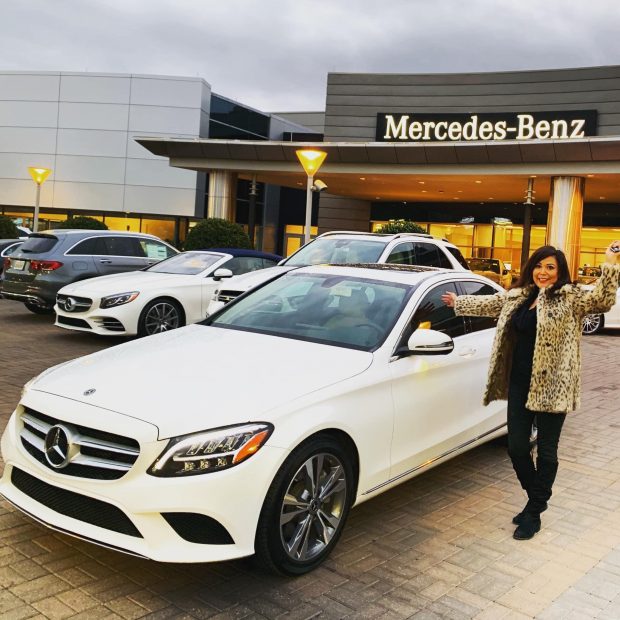 As bubbly as her favorite beverage – Champagne – Joni Tsosie is nevertheless a study in contrasts. Case in point: She's as comfortable behind the wheel of a low-slung, high-performance Mercedes AMG GT as she is pushing a Boeing 757 from the gate with a lug tractor.
And yes, she's actually done that.
"Quite often, in fact," she laughs, waving her hand in the air dismissively, as if hauling around a 240,000-pound airliner is just another part of an average day. "I worked United Airlines gates for three years and we were well-trained to handle everything – passenger check-ins, ticket counter, re-books, ramp service, stacking luggage and yes, aircraft push and pullbacks. I nearly froze when it snowed!"
She came in from the cold when, in 2006, United transferred her from her hometown of Salt Lake City to DFW. Airline hours being what they are (or were), she had the flexibility to accept a part-time greeter gig with Park Place at the Smart Car Center. And then along came the 2008 recession, and airlines everywhere started laying people off, Joni included.
"I debated moving back to Utah but hadn't said anything to anyone," she recalls. "And that exact same week, Park Place offered me a full-time job and I thought that I'd try it out and if I wasn't happy, I'd just move back. But I've been happy ever since, and it's been an amazing job. So getting laid off was a very good thing."
In her current role as New Car Executive Administrator, the whole study-in-contrast thing arises again. The always-stylish, ever-smiling, super-chill Joni is an absolute demon when it comes to banishing the devil in paperwork details. She inputs data every time a vehicle is sold, registering each sale with Mercedes Benz USA, double-checking to make sure all incentives and rebates are accounted for, as well as scheduling weekly training sessions for her team. And if something's amiss, she does the research to find out what, why, and how to fix it.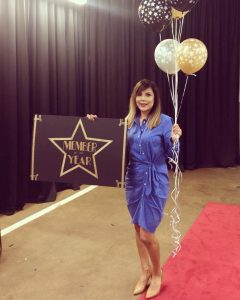 "I guess I've always had an eye for detail," she admits. "Plus, working at an airline teaches you time management, and that every single person needs to be on their game to work together as a team. That's very much what it's like here, and really speaks to the whole Park Place culture of creating exceptional experiences for both members and clients alike. Our team is second-to none."
One of the best parts of her job is posting social media about the dealership, the members, the clients and the vehicles. "It's a wonderful opportunity to share how we feel about our store, and bring the love and loyalty and amazing experiences to everyone," she says. "I love being able to showcase what makes us different and special. It really makes me happy to bring that feeling to others, especially with my family so far away. This is my family here, too. I truly want the best for them and for the dealership. It really feels like home so I'm protective and proud and want everyone to be happy."
The current pandemic has curtailed many of Joni's favorite activities, such as in-store shopping for the latest fashions, attending concerts, traveling with long-time friends – she's been to Miami, LA, Mexico and Greece, among other hot-spot destinations, with long-time friends from elementary school. "One of my best friends is from fourth grade," she chuckles. "I keep friendships for a long time and we all love traveling together."
Like many of us these days, she keeps in touch with friends and her large family (seven siblings and 22 nieces and nephews) via Zoom. And with concerts on pause right now, she enjoys listening to some of her favorite performers such as Beyonce, Lady Gaga, Chris Brown and Kendrick Lamar. "It's not like seeing them on stage but it'll have to do for now," she says.
What she really, really misses, though, is … "BRUNCH! I love, love, love brunch. That's my one true talent!"
She also longs for the return of nearby Shinsei, a world-class sushi restaurant where the hip neighborhood vibe is all about relaxed, fun elegance.
Come to think of it, that's also a suitably accurate portrayal of Joni. And there's no study in contrast about that description at all.