Formula-One Grand Prix races are sporting events incomparable to any automotive event we praise this side of the Atlantic. With the finest machines on the globe hugging every corner and zooming through winding curves at speeds of up to 240mph, all while being surrounded by miles of adoring fans, Formula-One races are one extreme spectacle . They are events that very rarely make their way state side for the average American to experience in person. Now, with Circuit the of Americas, the first track in the United States ever built for the purpose of running these magnificent races, every American who finds themselves with a thirst for watching the world's fastest and most talented drivers combat each other under the Texas sunshine has a chance to.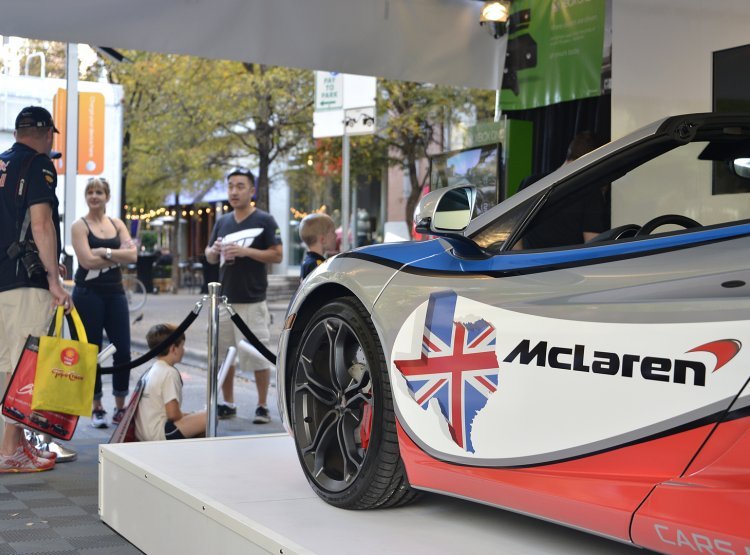 This year the Circuit of the Americas will run the 2014 US Grand Prix on October 31- November 1. As if spending Halloween on Austin's famous 6th street wasn't excitement enough, then waking up and going to watching one of the premier sporting events in the world on top of that should seal the deal. The tickets for this event are available through your official Dallas McLaren Dealer with a wide range of packages and experiences available for any kind of race fan. McLaren looks to make quite a splash at this year's F1 USGP, following up a win in Austin at the 2012 USGP and a solid showing in last year's race. For a quick, all-inclusive run down of the Circuit of the Americas track, Formula-One cars and the McLaren team through the eyes of Jay Leno, watch the video below.
For those of you who are not as astute in the storied past of Formula-One racing, McLaren has a history in the sport that is almost second to none. They take this same lineage of excellence on the track and bring it to the street with every production car made entirely by hand – the McLaren 650S and 650S Spider. To experience these amazing cars up-close and in-person, come by McLaren Dallas, part of the Park Place Premier Collection. If you aren't looking for a new set of wheels but are intrigued by the chance of a life time to experience Formula-One racing under the Texas sun, then check out the ticket options offered by McLaren through McLaren Dallas here.