2019 was quite the year across Park Place's Dallas-Fort Worth Locations. Congratulations to all of our teams for these awards:
Park Place Motorcars
Park Place Motorcars Dallas has won the Mercedes-Benz 2019 "Best of the Best" Gold Laurel award, representing the pinnacle of achievement and the absolute best of what the Mercedes-Benz brand has to offer. This is the 13th win for Dallas. Only 52 Mercedes-Benz dealerships out of 384 nationwide received this prestigious distinction.
"All of our dealerships are dedicated to creating exceptional client experiences each and every day," said Park Place Dealerships CEO Neil Grossman. "It's especially rewarding when that hard work is recognized nationally bu the luxury brands we represent."
Park Place Motorcars Grapevine and Park Place Motorcars Fort Worth both won the Mercedes-Benz 2019 "Best of the Best" Silver Laurel award, which acknowledges dealers for their outstanding achievements throughout the year. Only 88 dealers out of the 384 Mercedes-Benz dealerships nationwide have earned this lofty designation. This is the fifth win for Grapevine and the ninth for Fort Worth.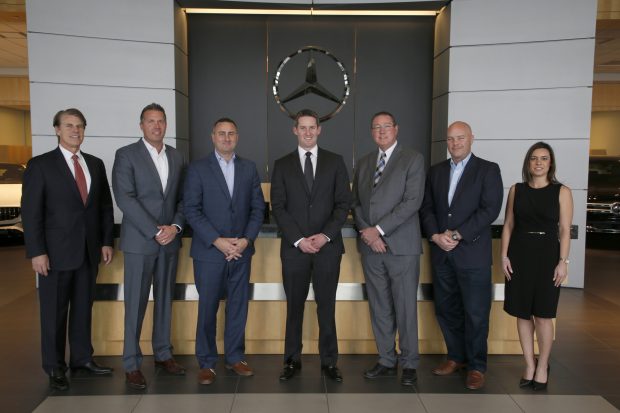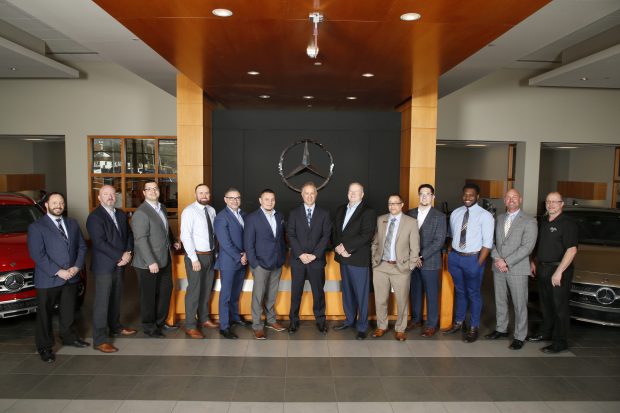 Both Park Place Motorcars Dallas and Fort Worth dealerships also won the 2019 "Mercedes Benz Financial Valued Partner Award," the equivalent of "Best of the Best" for Finance.
Park Place BodyWerks
"Park Place BodyWerks Grapevine won the 2019 Lexus Collision Center of the Year designation," added Grossman. "They are the first such facility to ever win the award back-to-back. They also won the award in 2018."
Park Place Jaguar Land Rover
Park Place Jaguar Land Rover DFW received two of the highest honors a Jaguar Land Rover dealership can receive: the 2019 "Pride of Jaguar" award and the Land Rover "Pinnacle" award. Both awards are notable for their exclusive designations as "Lyons Elite" and "Wilks Elite," signifying sales and service leadership in the "Largest Dealer" category. This is Jaguar Land Rover DFW's ninth "Pride" award and first "Pinnacle" award. JLR North America CEO Joe Eberhardt personally congratulated the dealership on their outstanding achievement.
In addition, Park Place Lexus Plano and Park Place Lexus Grapevine both won the 2019 "Elite of Lexus" award, given to a very select group of dealerships based on customer ratings and a rigorous series of operational and certification requirements. Plano has earned this prestigious award 26 times, while Grapevine has won 19 times.
Bentley Dallas
Last, but certainly not least, Park Place Premier Collection's Bentley Dallas was named number one for sales in the Central Region in 2019.
"Park Place is proud of our members for their pursuit of excellence in every area of our operation," concluded Grossman. "The recognition when the pinnacle of success in such a competitive industry is rewarding. But, more importantly, the dedication to customer service is what makes our clients refer to Park Place as 'My Place.'"
---
Founded in 1987, Park Place operates 17 full-service dealerships representing luxury brands Lexus, Mercedes-Benz, Porsche, Volvo, Jaguar, Land Rover, Rolls-Royce, Bentley, McLaren, and Maserati. For more info, visit parkplace.com.