"It's nonstop around here, for sure," says Nick Carimi with a giant smile, clearly expressing that he loves every second of it.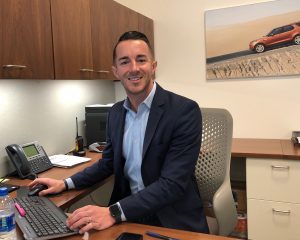 ---
He's on the phone one moment, then striding to confer with a colleague the next, then out on the service drive to make sure all's well – it is – then back to his computer to shoot email replies, file reports, follow up service requests and tend to the myriad of things that a Park Place service director does.
His story was far different in 2008, when he arrived in big-city Dallas from small-town Geneva, Ohio, fresh from Edinboro University with a degree in sports management. He had two suitcases and a referral from his half-brother Tony – currently Park Place COO, then Service Director at Motorcars Dallas – about a position with Park Place Lexus Grapevine.
"The economy was tanking, so there weren't a lot of jobs around that fit my major," he explains. "And frankly, I didn't really know what Tony was doing, but he was always talking about how great Park Place was, so I thought this would be a solid opportunity."
He got the gig as an assistant service manager (ASM) and found that the position's constant buzz of activity suited his high-energy personality. Then, a dizzying series of transitions throughout the organization saw him in a variety of roles. In 2011, he transferred to Park Place Motorcars Dallas as a service manager, then moved to Motorcars Fort Worth in 2014 as service director, and then to Motorcars Arlington in the same role.
Then he snapped up a sales manager position in 2018, eager to experience "the other side of the house." And when a position as service director became available at Jaguar Land Rover DFW earlier this year, he grabbed it.
"The past 12 years have just flown by," he marvels. "With all that movement, I've got an extensive network of expertise that I can tap into anytime day or night. That's a huge benefit to me and to our clients."

A Strange Find
That network came in handy when late one night, a service tech came into his office with news of an unusual find in a demonstrator vehicle.
"Our CEO, Neil Grossman, tells this story better than me," Nick says. "But what happened is that a tech found a bag literally stuffed with cash — $50,000. We didn't know who it belonged to or where it came from, so we quickly put it in the safe while I called around for advice on what to do. The next morning, a gentleman called, quite frantic, explaining that he'd accidentally left an important package in one of our cars and could we help? We took all of the rights steps in confirming his identity and reunited him with his money."
"But to me, the interesting part of this story is the integrity of our members all down the line," Nick asserts. "Nobody thought twice about doing the right thing when it would have been easy to do a bad thing and probably get away with it. It's all about trust and in a nutshell, that's Park Place."

In His Spare Time
In his rare spare time, Nick likes to play a little golf. "I have a 30 handicap," he laughs ruefully. But with a three-year-old boy and a five-month-old girl, he says, "It's kids, kids, kids all the time. Throw in two absolutely crazy Labradoodles and it's constant mayhem."
But he also says he's incredibly grateful for his home and work life. "There's good work-life balance and the opportunities to grow at Park Place are remarkable. There's a great atmosphere throughout the company, and the culture challenges and inspires members to stretch out of their comfort zone, show what they're capable of and have a lot of fun, too."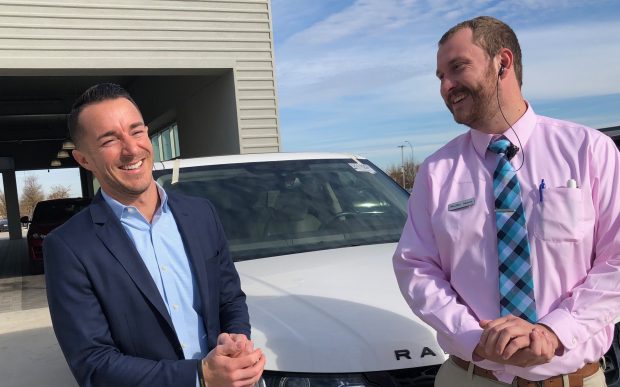 ---
To apply for a career at Park Place Dealerships visit our Careers page.