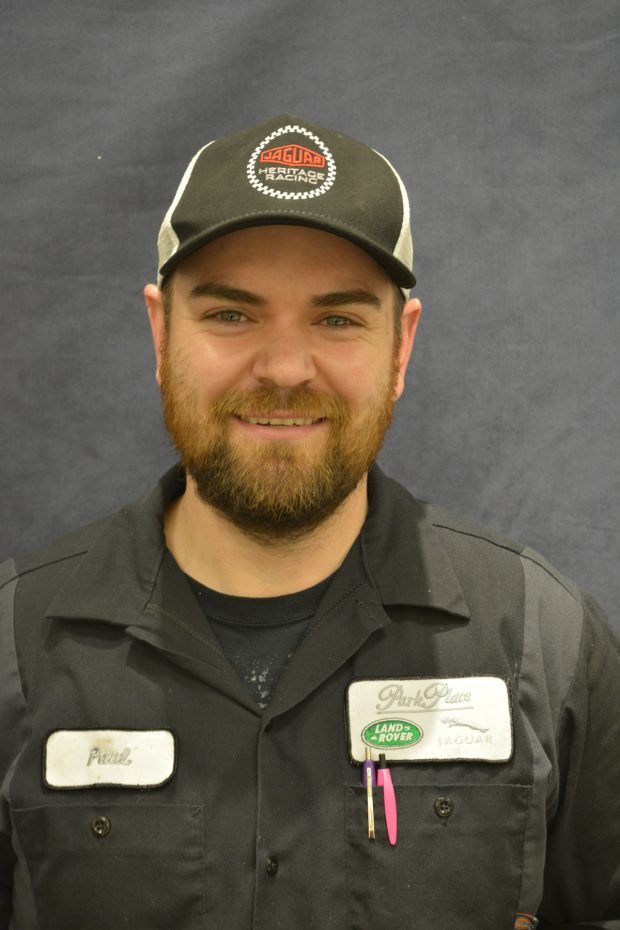 Paul Vandenberg, Team Lead/Technician at Land Rover DFW, was in his Park Place uniform a few weeks ago when he stopped at a grocery store on his way home from work. He noticed an elderly couple sitting in their car. When he came out of the store, they were still there, and he noticed they had a flat tire. Paul tapped on the window and asked if they needed help.
What Vandenberg didn't know was the Graffs had called Roadside Assistance and had been waiting three hours for help.

"It took me five minutes to pull the flat off," said Vandenberg. "Their spare was also low, so I ran it up to a station and aired it up. They offered me money, but I said, 'I can't take any money from you, sir.' They couldn't change the tire themselves. It didn't cost me anything to help."
Since Vandenberg was in uniform, Mr. Graff called the dealership the next day and talked to Land Rover Service Director Jordan Welch. "We preach and preach that we must represent Park Place at work and outside of work," said Welch. "Mr. Graff took the time to tell me all about their experience. To Paul it was easy. A simple tire change. To Mr. Graff, it meant the world. He was crying as he shared his story with me. You never know what your actions mean to others!"
It's worth noting the Graffs are not Park Place clients. They simply needed help. And Vandenberg didn't hesitate to help.
"I know I represent the company any time I'm in uniform," concluded Vandenberg.
About Park Place Dealerships
Park Place Dealerships was founded in 1987 and has been engaged in the community through its support of the arts, medical research, children's advocacy, and education. Park Place employs more than 1,400 members and operates nine full-service dealerships representing luxury brands including Lexus, Mercedes-Benz, Porsche, Volvo, Land Rover, Acura, and Sprinter Vans. Park Place BodyWerks Collision Centers in Fort Worth, Dallas, and Plano and the Park Place Auto Auction, round out the company's offerings. Park Place was acquired in 2020 by Asbury Automotive Group, Inc., a Fortune 500 company headquartered in Duluth, GA. For more information, visit parkplace.com.