To no one's surprise, Volvo has accumulated a new set of awards and recognition for their already award-winning line-up. This time their hybrid vehicles received the spotlight, with the 2020 Volvo S90 luxury plug-in hybrid electric vehicle earning a top score and two other awards from AAA.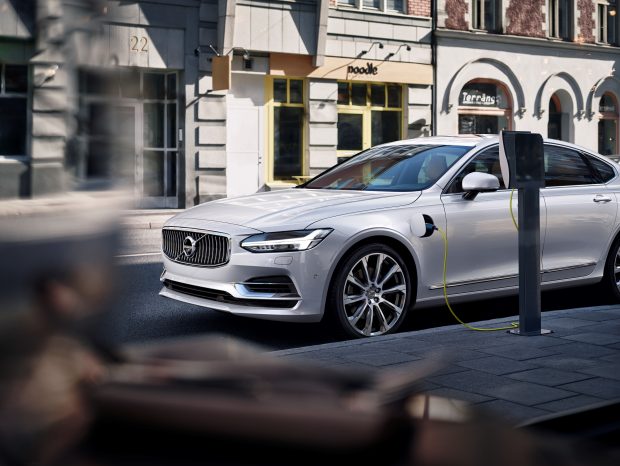 Over the past year, Volvo has dived deep into the world of electric and plug-in hybrid options and they are intent on challenging other luxury brands. In the new AAA Car Guide, Volvo's flagship luxury Sedan, the Volvo S90, was recognized for the following titles:
Best Over $50,000
Best Large Vehicle
Best Overall Design
Like its siblings, the XC90 SUV and V90 wagon, the S90 carries the proud and confident face of Volvo's design language, state-of-the-art connectivity, efficient Drive-E powertrains, safety features, and driver assistance.
Volvo's City Safety technology, standard on all Volvo models, combines automatic braking functionality and collision avoidance systems to cover a range of potential accident scenarios and help keep you safe. The Pilot Assist driver assistance system, which maintains speed, safe following distance, and driving lane, works up to 80 mph on clearly marked roads.
"We are proud AAA has recognized the S90 for the great car we think it is," said Anders Gustafsson, Senior Vice President Americas and President and CEO, Volvo Car USA. "As our flagship sedan, the S90 offers the leading-edge technology and design luxury car buyers demand, with all the safety of a Volvo."

S90 T8 Inscription
The S90 T8 eAWD offers 400 horsepower with an EPA-rated 60 MPGe economy. Pricing starts at $63,845. The 316-horsepower T6 starts at $50,550.