It's a small world, after all.
---
Connectivity between people pops up in the most unlikely places. Like on the service drive at Park Place Lexus Plano. That's where two fellow team members, who didn't know each other from Adam, first discovered that they shared a surprisingly meaningful connection- and no, it wasn't that they both worked at Park Place.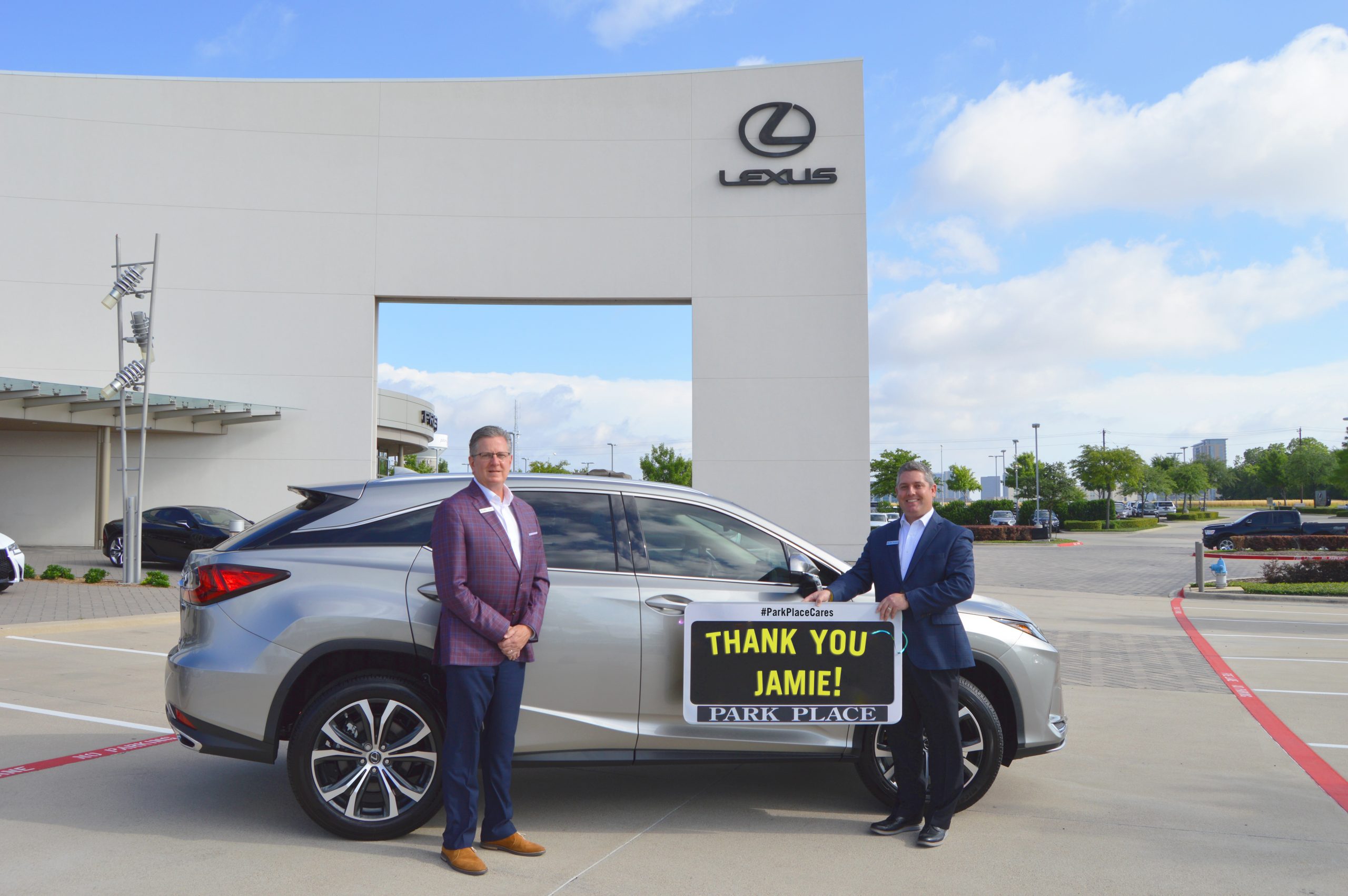 It All Started with a Vowel (read more to see "Y")
One sunny morning back in 2013, Brandon Gillespy, body shop manager at Park Place BodyWerks, was at the service drive at Park Place Lexus Plano, picking up a client vehicle for transport to the body shop in Dallas.
"This guy comes over to me, big smile, introduces himself and asks if I'm related to Jamie Gillespy," Brandon recalls.
The guy was Don Mitchell, sales experience manager at Lexus Plano. The unusual spelling of Brandon's last name, with a "y" instead of an "ie," caught Don's eye.
"My daughter Meredith was always raving about a wonderful teacher at Plano's Jasper High School named Jamie Gillespy," Don explains. "Jamie taught an elective course in ASL, or American Sign language, and Meredith absolutely adored Jamie and I remembered the unique spelling. So Brandon and I both remarked on what a small world it was."
In most cases, a random coincidence like that results in a pleasant conversation and that's the end of it.
But then something else happened. Two somethings, in fact.
Jamie-Mania
First, Brandon became increasingly aware that his wife was starting to enjoy a kind of Jamie-mania.
"Since that moment, it seems like anywhere we go, a store or a restaurant in Frisco or Plano, we hear someone yell, "MISS G!" And then a former student runs across the room to give my wife a giant hug. Don's story first opened my eyes to this phenomenon, and since then it's been nonstop. And a lot of fun for both of us!"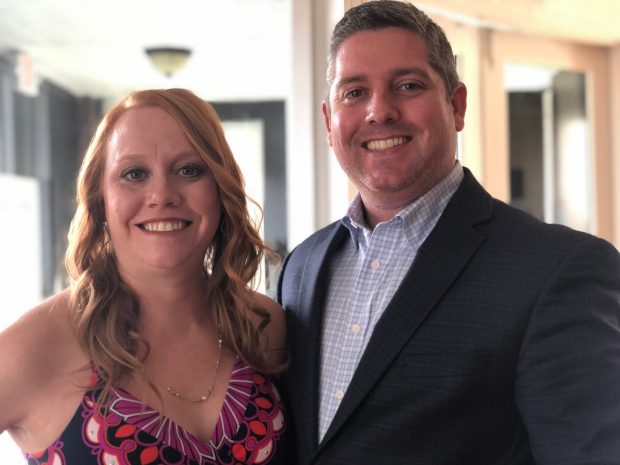 Second, Jamie's impact on Meredith carried on well past the classroom into adulthood. After graduating from Plano Senior High, she went on to earn an education degree at the University of Arkansas and is, in fact, now a teacher at a Title 1 school in Springdale, Arkansas.
Don Mitchell, Sales Experience Manager at Lexus Plano with daughter and teacher Meredith.
"Meredith was already starting to show a passion for teaching, and Jamie really reinforced a lot of the values that made teaching a compelling career choice," says Don. "My mother was a teacher, and just like Jamie, her example had life-lasting positive impacts on her students, too. Meredith is that same kind of person, that same kind of teacher."

Don Mitchell, Sales Experience Manager at Lexus Plano with daughter and teacher Meredith.
"I felt inspired to learn how much my wife meant to Don's daughter," says Brandon, noting that Jamie is now the ASL teacher at Frisco Centennial High School as well as Student Council Sponsor. He's especially proud that the school created a video about what her days are like during this time of uncertainty. Check it out.
Park Place Cares
Don and Brandon's story alludes to just one of the reasons why Park Place has been such a passionate supporter of education over the past 30+ years. After discovering their small-world connection and shared values, these two members are even more gratified that their chosen place of work, Park Place, actively supports education as a corporate initiative, sponsoring the Teacher of the Year program in nine local school districts. The company is also active in the Plano ISD Education Foundation's Grants to Educators program.
"I was amazed when I first learned of the connection between Don and Brandon, as well as Jamie and Meredith," says Anam Ali-Hashambhai, Experiential Marketing Manager at Park Place.
"It really brought home to me that the Park Place commitment to education is all about connecting people, ideas, inspiration and creativity. These kinds of connections are out there, and makes our Teacher of the Year sponsorship even that more special and personal."
Thank You, Thank You
"I was honored to attend a 'Teacher of the Year' event where I represented Park Place, says Don. "But I was even more honored and proud to be the parent of a teacher."
"Showing educators that they're valued is outstanding," adds Brandon. "I'm really glad that Park Place is willing to show this kind of commitment. Especially since I married into a family of teachers. Jamie's mother, aunt and grandmother are all or were teachers. It's important that we honor teachers for the lifelong impact they have on their students."
---
So has this connection also spawned a friendship between Don and Brandon?
"Oh yeah," smiles Brandon. "We're good pals."
"Who do you think sold Jamie her Lexus?" teases Don.
And it all started with a "y" instead of an "ie."
The power of vowels, indeed.
More Park Place #TeacherAppreciation Stories