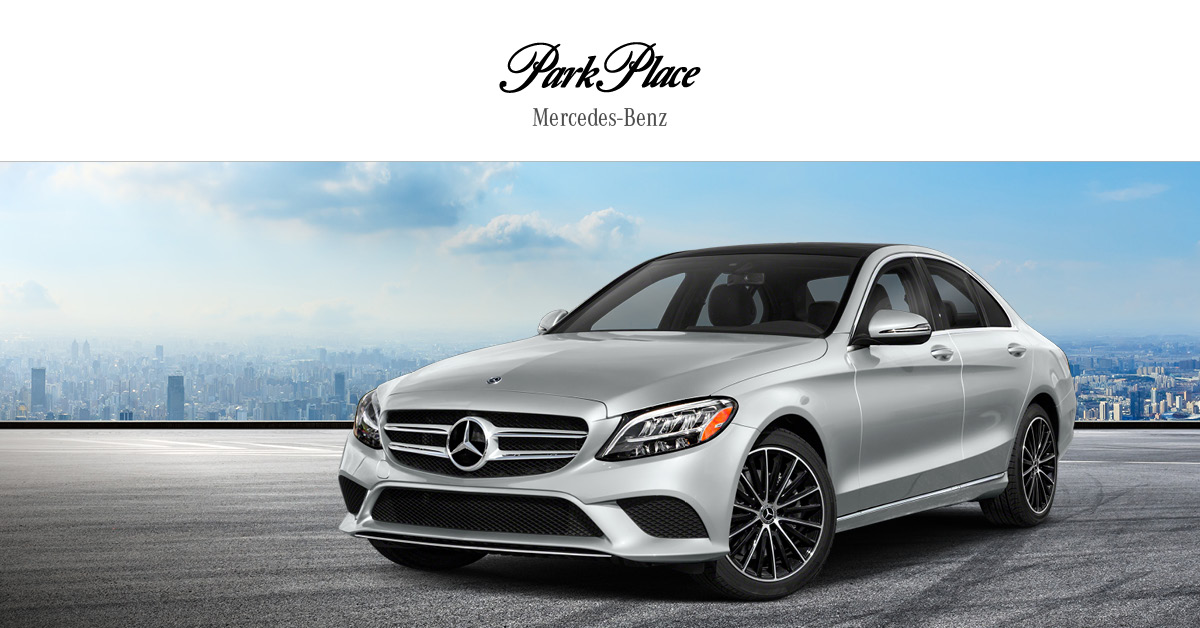 Have you ever gone shopping and were overwhelmed with options? Many people feel that way when it comes time to shop for their next vehicle. From make, model, and trims, it can be difficult to narrow down your dream car to just one car. Follow along as we look into what makes Mercedes-Benz models differ from one another- and maybe we can help you as you finish up your holiday shopping!
Before diving into these models, we must explain the difference between a coupe, sedan, and wagon.
A coupe is traditionally a 2 door vehicle with a fixed top and sloping roofline.
A sedan is a standard 4 door vehicle with a fixed top.
A wagon is also a 4 door vehicle with more cargo room than a sedan.
The Rookie of the Year: A-Class
A new member was added to the Mercedes-Benz sedan roster this calendar year. The 2019 A-Class is a wonderful introduction for anyone new to the luxury vehicle market. If you're a tech-savvy professional, the A-Class comes with a variety of functions to make your drive easier. The A-Class became the first Mercedes-Benz model to feature Mercedes-Benz User Experience (MBUX) infotainment system.
MBUX uses customizable intuitive speech recognition that learns you on the fly as you recite voice commands. If you're looking for the coffee before work, ask your MBUX assistant for the nearest Starbucks location. The system can also be controlled via the steering wheel, touchpad, or touch screen. If you are looking to join the luxury sedan market for the first time, the A220 sedan is a great start to your career.
The Class Favorite: C-Class
A popular choice for entry-level sedan lovers who are new or currently in the luxury market is the C-Class. Even as SUV sales continue to rise, the C-Class was the highest volume Mercedes-Benz model sold in 2018. Many factors play into the continued popularity of the C-Class especially the peppy performance.
C-Class drivers will love is how shifty the car moves. Whether you are in the city or highway, the C-Class also provides a variety of driving styles to keep you intrigued. The ECO, Comfort, Sport, and Sport + drive modes were boosted last year by the horsepower increase from 241 HP to 255 HP. From an early morning commute to work or late-night trip to dinner, the C-Class is versatile enough to adapt to your driving demands.
The Superstar: E-Class
If safety is your top purchase requirement, the E-Class is the sedan for you. The 2019 E-Class was a Top Safety Pick+ by the International Institute for Highway Safety (IIHS). The safety recognition identifies good or advanced ratings in vehicle and accident protection (C-Class, GLC and GLE models also received the IIHS recognition). When you are driving in rush hour traffic, PRE-SAFE technologies with blind-spot assist are available to E-Class drivers that support your vehicle and your occupants during potential driving dangers.
The Jack of All Trades: S-Class
A sedan that changes from a super sports car to a luxury locomotive, the S-Class is the pinnacle of exclusive luxury vehicles. All technology, performance, and safety with the A, C, and E-Class models is enhanced for S-Class owners. But imagine having all of that, but still need a pick me up after work. Well, the S-Class provides that energy for you with the Energizing Comfort Control. When you need motivation, the large Mercedes sedan can improve your wellness as it matches the climate controls, music, seating temperature with massage programs. Enjoy a big mood with the purchase of Mercedes' big sedan.
Stay tuned as we follow up with Mercedes-Benz coupe vehicles and future additions to the Mercedes-Benz sedan lineup. If you have interest in a new Mercedes-Benz sedan, view one of the new models available at one of our four Park Place Motorcars locations in Arlington, Dallas, Fort Worth and Grapevine.