JLR SEM Kendall Richards swore he'd never go into the car business. "My dad owned a VW Audi dealership, and I wanted nothing to do with the family business," he said.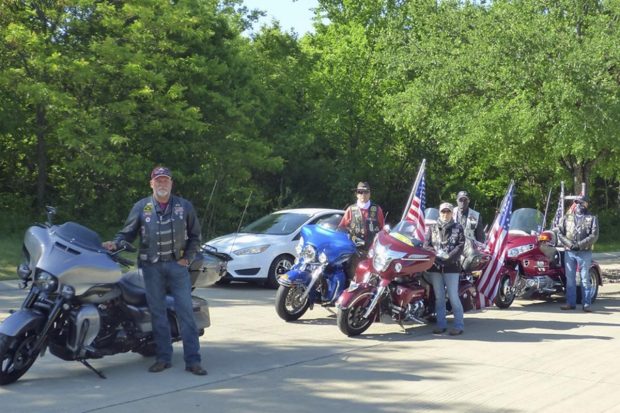 After graduating from Hillcrest High in 1980, Kendall got his undergraduate degree at Stephen F. Austin. Then he enlisted in the U.S. Air Force, where he spent seven years as an air traffic controller, the last three as an instructor.
"I served on the Honor Guard at Keesler AFB in Biloxi, Mississippi," he said. "It was a very special duty, but I thought I was done with that part of my life when I got out."
While in the Air Force, Kendall got his MBA from Embry-Riddle Aeronautical University. After working in IT at EDS, he moved into the mortgage banking business until the economic bust of 2008, when a friend suggested he consider Lexus Plano.
"I can do this for a while until something else comes along," he thought. He steadily rose up the ranks from Sales Consultant to Internet Sales, Finance Director to New Car and Pre-Owned Sales Manager before moving to JLR a year ago."
A friend's dad knew I liked to ride my Harley, and he asked if I'd be interested in joining the Patriot Guard Riders," explained Kendall. The Patriot Guard Riders is a volunteer nonprofit that ensures dignity and respect at memorial services honoring fallen active duty military, first responders and honorable discharged veterans.
"I was hooked from the first mission!" he said. "The majority of our rides are at DFW National Cemetery, but this one was a service for a 95-year-old World War II vet at a little country cemetery in Savoy, Texas. When his kids and grandkids got up and spoke, it made me want to be a better dad, grandfather and friend.
For the past year, Tuesdays have been Kendall's day off. "The ride captain leads the mission," he concluded. "I'm the first guy they call for a Tuesday funeral." And that's just the way he wants it.