Park Place Dealerships and Children's Health Teams Up with Children's Health in Support of its Pediatric Patients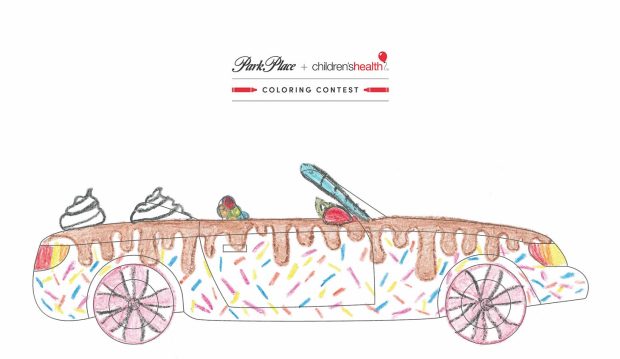 Park Place Dealerships and Children's Health kicked off the "Rev Up Your Creativity" coloring contest in July to bring joy to Children's Medical Center Dallas and Children's Medical Center Plano patients.

During "Automotive Week" at Children's Health, kids of all ages colored their favorite car from the Park Place coloring book or drew a creation of their own to color. After all the entries were received, the community and Park Place Members (employees) voted online for their favorite entry with 11-year-old Abby emerging as the winner.
Abby said she chose the ice cream design for her artwork "Sprinkles" because, "it was really hot outside."
On September 13, Abby's artwork was installed in the Children's Play Area at all nine Park Place dealerships across Dallas-Fort Worth. A ceremony was held at Park Place Lexus Plano honoring the young artist. She was also featured on Park Place Dealerships' social media channels. She received a goodie bag of special prizes including arts and crafts supplies, a Squishmallow with sprinkles plush toy, four tickets to the Dallas Museum of Art, plus a special Park Place experience as her health and schedule allows. Her family will receive a complimentary detail of their car.
"We've partnered with Children's Health for more than 20 years," said Kara Connor, Experiential Marketing Manager at Park Place. "We really enjoyed seeing the kids express themselves through their artwork. We hope it brought them as much joy creating it as it did for us!"
In July, more than 20 Park Place Members visited Children's Medical Center Dallas, the flagship hospital of Children's Health, to hand out Park Place coloring books featuring luxury vehicles. They also had the opportunity to meet some of the care team and patients. Park Place members also visited the Ryan Seacrest Studios and participated in activities that aired on Children's Health Red Balloon Network, which was broadcast to patients in their rooms.
Park Place Dealerships donated $15,000 to Children's in conjunction with the "Rev Up Your Creativity" campaign.
"The Rev Up Creativity patient artwork contest has been an amazing experience for our patient families across our health system," said Paulette Mulry, vice president of development at Children's Medical Center Foundation. "We are extremely grateful to Park Place Dealerships for their long standing support of Children's Health and joining our mission to make life better for children."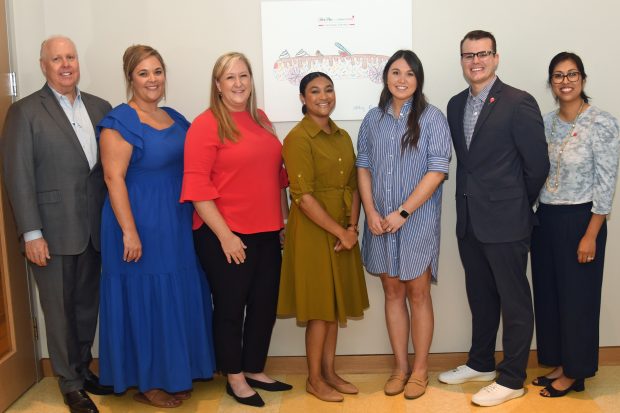 About Park Place Dealerships
Park Place Dealerships was founded in 1987 and has been engaged in the community through its support of the arts, medical research, children's advocacy, and education. Park Place employs more than 1,400 members and operates nine full-service dealerships representing luxury brands including Lexus, Mercedes-Benz, Porsche, Volvo, Land Rover, Acura, and Sprinter Vans. Park Place BodyWerks Collision Centers in Fort Worth, Dallas, and Plano and the Park Place Auto Auction, round out the company's offerings. Park Place was acquired in 2020 by Asbury Automotive Group, Inc., a Fortune 500 company headquartered in Duluth, GA. For more information, visit parkplace.com.