The new 2021 IS, which is expected to arrive in dealerships in late fall of this year, looks to expand upon the legacy it has carved out in the compact luxury sports car segment over the previous two decades. Truly a global vehicle, it will be available for sale in approximately 40 countries around the world, including the US, Japan, and other countries in Asia.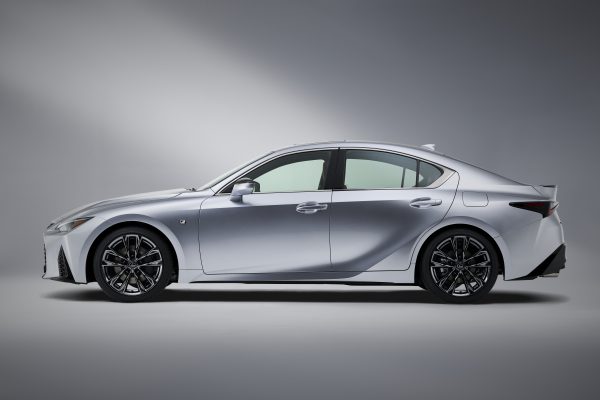 Read more for a quick summary of the new Lexus IS or click here for a full press release from Lexus.
---
The Development of the Lexus Driving Signature
With the new 2021 Lexus IS, Lexus looked to further cement the bond between driver and vehicle by providing an enhanced linear driving characteristic that provides direct feedback to the driver. But to do this- Lexus Engineers went to work to creat the right tool.
The Toyota Technical Center Shimoyama is key to the focus on the connection between driver and car. This asphalt track signals a change in Lexus's development course and commitment to their human-centric approach. By using their resources and establishing a uniform Lexus Driving Signature across the entire lineup, the hope is to continue propelling the brand's evolution and reinforce its identity in the luxury space. The latest IS represents the first step down a path that has evolved into a uniquely Lexus tarmac testbed that will affect the trajectory of every Lexus product that comes next.
"What we had foremost in mind in developing the new IS was to make it a car that excelled in communicating with the driver regardless of the road conditions or driving situation," said Chief Engineer Naoki Kobayashi of Lexus International. "We aimed to make the new IS a Lexus compact sports sedan that provides high-quality riding comfort while offering a high level of vehicle control."
Key Performance Upgrades of the New 2021 Lexus IS
Enhanced body rigidity by reinforcing the radiator side supports, increasing the number of front-side-member weld points, and optimizing reinforcement structures to help reduce noise and vibration while also improving riding comfort and driving performance.
Availability with larger 19-inch wheels to improve the corning force. Overall two different 19-inch wheels are available on F SPORT models, including a unique BBS wheel specific to the F SPORTs equipped with the Dynamic Handling Package. Standard 18-inch wheels will replace the outgoing 17-inch wheels on all other models.
Use of Hub Bolts to allow for improved fastening strength and increase rigidity to improve braking and handling. The use of hub bolts sheds about 2 pounds of unsprung weight
F SPORTs will only be offered on the IS 350 powered by the 311-horsepower 3.5-liter V6 engine.
Lower, wider proportions with muscular fenders to enhance and accomodate the larger available 19-inch wheels.
New slender headlamps are fitted on the IS that feature daytime running lights with a sharp L-shape signature that runs across the lateral axis just above the newly developed compact and lightweight lamp units.
There are five new exterior colors available on the 2021 IS, including Iridium, Cloudburst Gray, Matador Red Mica, Infrared*, and Grecian Water.
Apple CarPlay
Enhanced Lexus Safety System+ (LSS+ 2.5)
The rear-wheel drive IS 300 features a 2.0-liter, turbocharged and intercooled inline four-cylinder engine, which is set to deliver 241 horsepower. The IS 300 AWD is powered by a 3.5-liter V6 that delivers 260 hp and 236 lb.-ft. For buyers who crave maximum power, there's the IS 350 in either rear-wheel drive or all-wheel drive powered by a 3.5-liter V6 that produces 311 hp and 280 lb.-ft. of peak torque.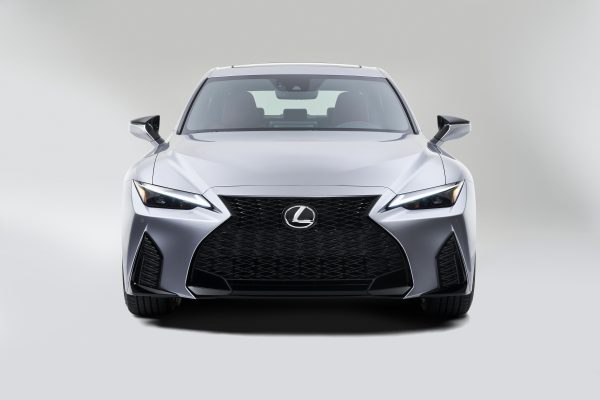 Watch the Official Launch of the 2021 Lexus IS