The all-electric Porsche Taycan made a powerful statement this year, proving that power and eco-efficiency are not independent of one another. In fact, the driving capabilities have consistently stunned- leaving Porsche enthusiasts and newbies- questioning if they were actually in a one hundred percent electric car.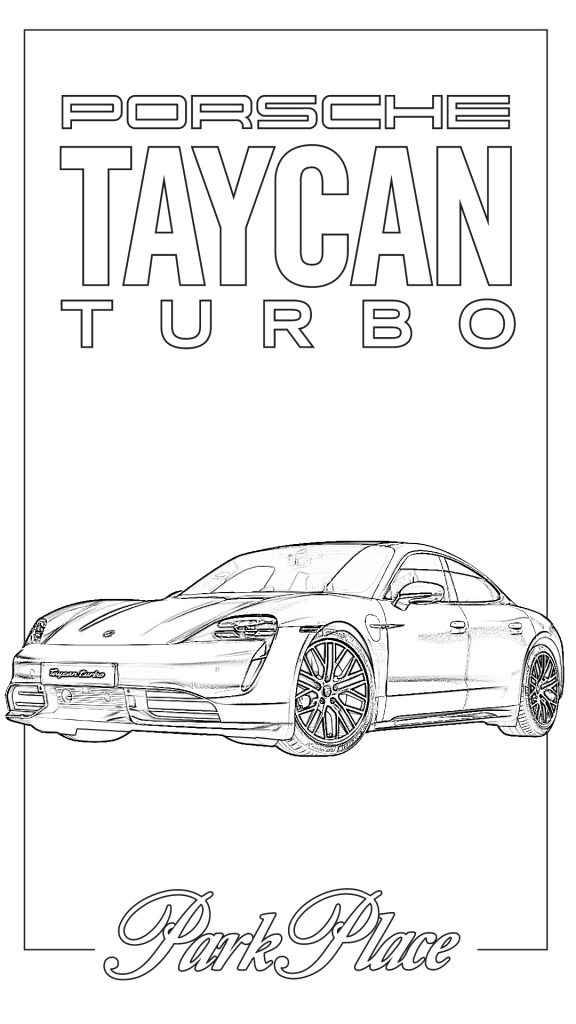 General Manager of Porsche Dallas, Patrick Huston, had this to say as we debuted the Porsche Taycan in early 2020 prior to any stay at home orders in Dallas county.
"Make no mistake, the Taycan is 100-percent Porsche. It looks, drives, and responds unmistakably Porsche. It handles corners like a true sports car, but it's very comfortable on long drives. And it's one of the fastest recharging EVs on the market."
At-Home Activity – Taycan Turbo Coloring Page!
Download our Porsche Taycan Turbo Coloring Page (Blank) and add your own flare or print for any little creatives at home for a fun "Art" project.
Porsche Taycan- Blank Coloring Sheet
Upload the finished art to your story and tag @parkplacetexas on Facebook and Instagram with your finished products.