On March 2nd, 2020, Park Place Dealerships officially opened their doors in Austin, TX, at Jaguar Land Rover North Austin.
---
AUSTIN, Texas (March 2, 2020) – Park Place Dealerships opens Jaguar Land Rover North Austin today on State Highway 45 and Parmer Road. Located at 13910 FM 620 North, Jaguar Land Rover North Austin is the first dealership for Park Place Dealerships in the Austin Area.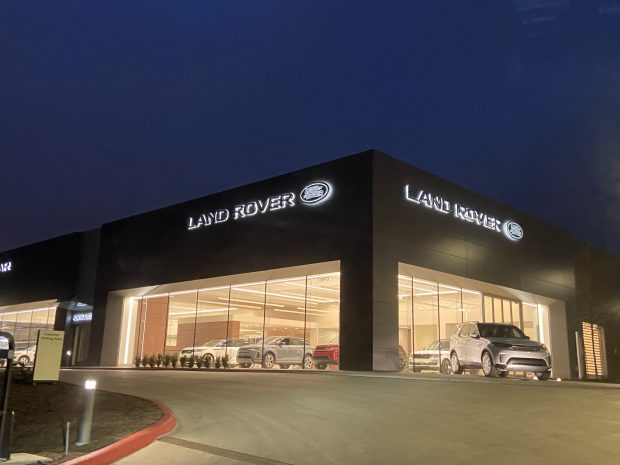 The new dealership features a large, glass-enclosed showroom that accommodates up to 12 new Jaguar and Land Rover vehicles. The 70,000-square-foot facility also includes a five-story garage, a shop with 42 service bays, a nine-car service drive, and a 2000-square-foot carwash.
Park Place builds each dealership with bright interiors and beautifully appointed furnishings to offer clients the most comfortable surroundings. Jaguar Land Rover North Austin is filled with luxury amenities that include spacious Wi-Fi-enabled work stations, a beverage and snack station, a children's play area, as well as multiple client lounges arranged with contemporary furnishings and flat-screen televisions.
"Park Place creates facilities with the client in mind to round out the entire automotive experience," says General Manager Matt Woolsey. "From the moment a client walks into our dealership, we want them to feel at home. We will serve each client with integrity and attention to detail as we have for the past 33 years across Texas. It's wonderful to now have the opportunity to serve North Austin and the surrounding communities."
Park Place also invests significantly in training and career development to ensure a team of bright, talented and passionate members are prepared to help clients with their automotive needs.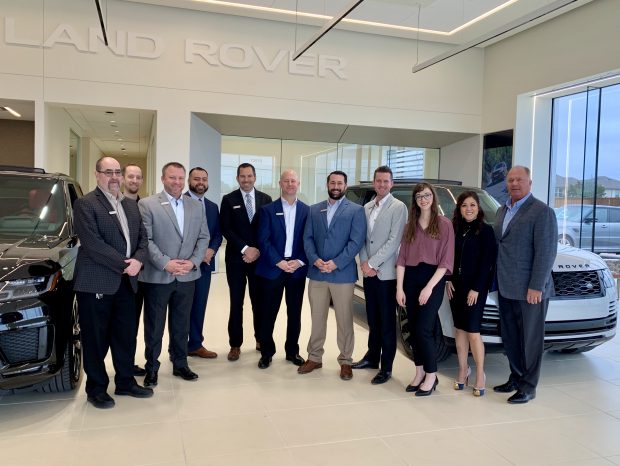 Park Place Dealerships has a long history of supporting the communities they are a part of and Jaguar Land Rover North Austin has jumped right in to build partnerships with several organizations. The new dealership is already supporting Round Rock ISD and Leander ISD along with the Center for Child Protection through its Park Place Cares program. Through this initiative, Park Place contributes to efforts in the arts, medical research, children's advocacy, and education. Over the past 30 years, Park Place has helped raise millions of dollars for more than 300 community organizations across Texas.
---
About Jaguar Land Rover
After Tata Motors, India's largest automobile manufacturer, acquired Jaguar and Land Rover from Ford in 2008, it merged the two marques into a single company.
Land Rover is the world's leading manufacturer of premium all-wheel-drive vehicles and Jaguar is one of the world's premier luxury sports saloon and sports car marques. In 2019, Jaguar sales in the U.S. were up over 2018 with 31,0151 units sold. Land Rover had another record year of sales with 94,736 units which also saw an increase over 2018. With a combined total of 125,787 units, Jaguar Land Rover established a new all-time U.S. sales record in 2019.
---
About Park Place Dealerships
Founded in 1987, Park Place Dealerships employs more than 2,000 people and operates 17 full-service dealerships representing luxury brands including Lexus, Mercedes-Benz, Porsche, Volvo, Jaguar, Land Rover, Rolls-Royce, Bentley, McLaren, and Maserati. For more info, visit parkplace.com.