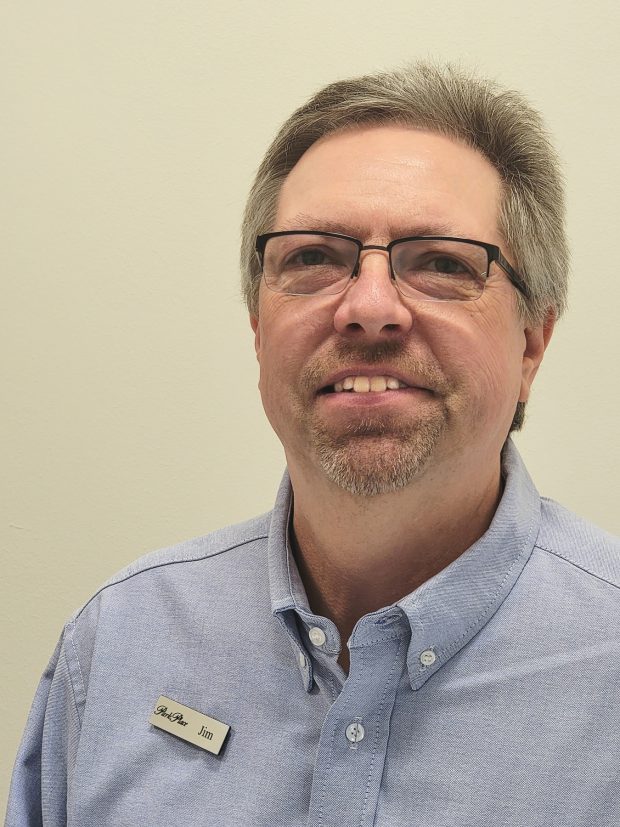 Park Place Jaguar DFW Parts Specialist Jim Park won the Marque of Distinction for Parts Professional of the Year for all Jaguar dealers nationwide. Jaguar Land Rover North America recently announced 14 Marque of Distinction winners for 2022. The Marque of Distinction is the highest individual honor within the Journey to Excellence program, JLRNA's reward and recognition program for individuals. 
"It is a great honor for Jim to be named the top parts professional out of nearly 200 Jaguar dealerships across the country," said Park Place Jaguar-Land Rover DFW General Manager Matt Woolsey. "Jim is a valued member of our team."

The Marque of Distinction winners were announced by Joe Eberhardt, Paul Cooke and Tori Morandi at the Unico Resort, Riviera Maya, Mexico.
According to Paul Cooke, Jaguar Land Rover Training, Development and Recognition Director, "Programs such as this allow us to recognize individuals who demonstrate excellence in their role. This year's winners represent individuals who demonstrate success in their everyday role, training achievement, customer feedback, as well as high achievement in both online and in-person assessments."
Park Place Jaguar-Land Rover is located on the south side of East State Highway 114 in Grapevine. The dealership has been the recipient of the Pride of Jaguar Retailer Excellence Award for the past three years in a row. Park Place Dealerships has been named among the "Top 100 Places to Work" by the Dallas Morning News for nine consecutive years. Park Place Dealerships also ranked in the top 10 for corporations in Dallas/Fort Worth and was named the best company for training.
Park Place Dealerships was founded in 1987 and has been engaged in the community through its support of the arts, medical research, children's advocacy, and education. Park Place employs more than 1,400 members and operates eight full-service dealerships representing luxury brands including Acura, Lexus, Mercedes-Benz, Porsche, Volvo, Jaguar, and Land Rover. Park Place BodyWerks Collision Centers in Fort Worth and Dallas, and the Park Place Auto Auction, round out the company's offerings. Park Place was acquired in 2020 by Asbury Automotive Group, Inc., a Fortune 500 company headquartered in Duluth, GA. For more information, visit parkplace.com.