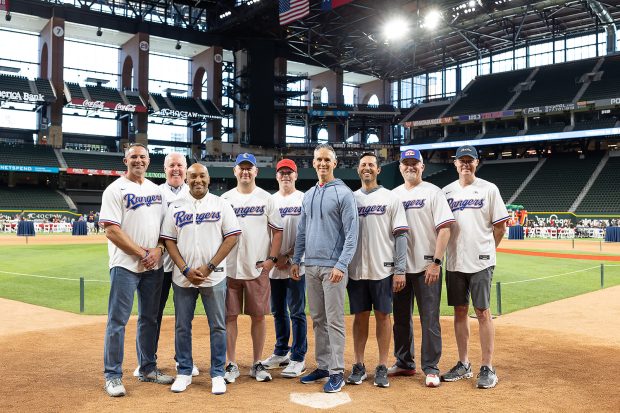 In the spirit of teamwork, Park Place Dealerships members collected more than 100 baseball bats and gloves to donate to the Texas Rangers MLB Youth Academy. Located in West Dallas, the Academy serves the community year-round by providing baseball and softball instruction, league play, travel, and tournament opportunities, along with providing academic, social and emotional support to under-served kids ages 8 – 18.
"Each year, more than 20,000 young people participate in the Texas Rangers Youth Academy programming," said Justin Henry, Director of Development for the Texas Rangers Baseball Foundation. "The gifts Park Place members made touch the lives of the children and help us to engage the community in a meaningful and powerful way."
Park Place Dealerships invited their team members, families, significant others and friends from across Dallas/Fort Worth to Globe Life Field, home of the Texas Rangers, for the annual Park Place Member Celebration Sunday, April 16th.
"It was a treat to see so many of our members laughing and playing together," said Tony Carimi. Park Place Managing Director. "Gathering away from work for relaxation and fun is an integral part of building and maintaining our culture. Our members truly care about each other, and this was an opportunity to share the day with spouses, friends, significant others and children alongside our work family."
Outdoor games and giant inflatables were spread across the outfield where guests could laugh, jump and play together. They also had the opportunity to run the bases around the infield. Inside the Lexus Lounge, guests enjoyed casino games and a Park Place trivia game. Texas Rangers staff gave behind-the-scenes tours of the stadium.
Guests also enjoyed a buffet of traditional baseball food and drinks, including hamburgers, hot dogs, popcorn, cotton candy and ice cream.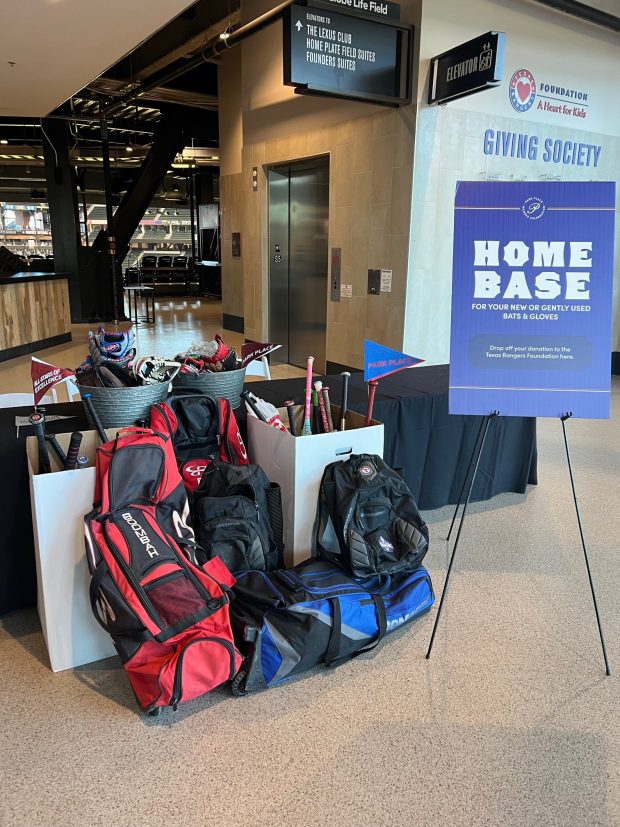 Park Place Dealerships was founded in 1987 and has been engaged in the community through its support of the arts, medical research, children's advocacy, and education. Park Place employs more than 1,400 members and operates nine full-service dealerships representing luxury brands including Lexus, Mercedes-Benz, Porsche, Volvo, Jaguar, Land Rover, Acura, and Sprinter Vans. Park Place BodyWerks Collision Centers in Fort Worth, Dallas, and Plano and the Park Place Auto Auction, round out the company's offerings. Park Place was acquired in 2020 by Asbury Automotive Group, Inc., a Fortune 500 company headquartered in Duluth, GA. For more information, visit parkplace.com.