Grapevine and Plano Lexus dealerships hosting a children's book drive
benefiting Reading Partners North Texas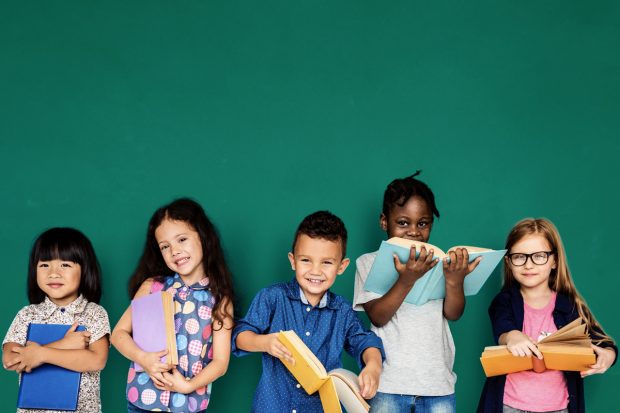 ---
Park Place Lexus dealerships in Grapevine and Plano are hosting a book drive starting February 17 through March 2 to collect children's books to benefit Reading Partners North Texas.
Drop off new and gently used children's books for ages newborn-to-seven years old February 17 – March 2 anytime between 8:30 a.m. – 8 p.m. Monday – Friday or 9 a.m. – 6 p.m. Saturday at the Park Place Lexus dealerships in Grapevine or Plano. Then, help spread the word by using the hashtags #LexusBookDrive and #ParkPlaceCares on social media.
Why Books?
A study by the American Academy of Pediatrics established that reading to children of any age awakens regions in their brain responsible for grasping words and key concepts tied to memory, which directly affects their trajectory for lifetime learning. Unfortunately, nearly 40% of children arrive at kindergarten without these basic skills. Consequently, children who start behind usually stay behind, leading to an increase in the dropout rate, especially among low-income students.
"There are a surprising number of families who don't have a single children's book in their home," said Anam Ali, Experiential Marketing Manager at Park Place Dealerships. "For the two weeks leading up to Read Across America Day (March 2), we're asking the community to help provide books for kids. Every child deserves the opportunity to learn and succeed in life."

Why Reading Partners North Texas
Reading Partners North Texas has been a part of the Dallas educational landscape since 2012, when they launched a program at George W. Truett Elementary School and Roger Q. Mills Elementary School serving 80 students. Since then, they've placed thousands of community volunteers in low-income schools to help kids master basic reading skills. Their one-on-one tutoring empowers students to succeed in reading and in life by engaging community volunteers to provide individualized, personal attention to each student in the program.
Where to Park Your Books
Park Place Lexus Grapevine is located on the northwest corner of State Highway 114 at Minters Chapel Road (901 E. Highway 114) near DFW Airport. Park Place Lexus Plano is located at 6785 Dallas Parkway, on the southwest corner of Spring Creek Parkway and the Dallas North Tollway.
Over the past 30 years, Park Place has helped raise millions of dollars for more than 300 community organizations across North Texas. Last year, the luxury automotive group introduced Park Place Cares to represent their philanthropic efforts in the arts, medical research, children's advocacy, and education.
---
Founded in 1987, Park Place operates 18 full-service dealerships representing luxury brands Lexus, Mercedes-Benz, Porsche, Volvo, Jaguar, Land Rover, Karma, Rolls-Royce, Bentley, McLaren, and Maserati. For more info, visit parkplace.com.