It's the holiday season and we all have a lot to be thankful for. As the December to Remember comes to a close, current and prospective Lexus owners can be thankful for the 2020 Lexus RX and its front-end re-design and it's continued dominance in the luxury SUV segment.
---
Thankful for a New Smile
Back and better than ever, the Lexus RX SUV returns with a fresh new grille. A signature symbol of any Lexus vehicle is the front grille. Each model has a unique front face, but the RX has seen a dramatic change as the original luxury crossover. Lexus designers continued to build on the grille by adding elaborate angles beginning at the grille corners and meeting at the L-motif. The hand-drawn angles create a smooth, visual flow for owners and vehicle on-lookers.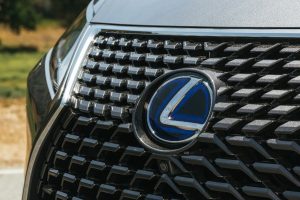 Thankful for Staying Connected
Good news for Android users. The 2020 RX is the first Lexus vehicle to feature the Android Auto integration. The vehicle currently offers connected technology apps Amazon Alexa and Apple CarPlay via the standard 8-inch touchscreen. Drivers will also enjoy the ability to start their car remotely from the new Lexus app. With the cooler days approaching in North Texas, getting a head start for your RX350 is a win.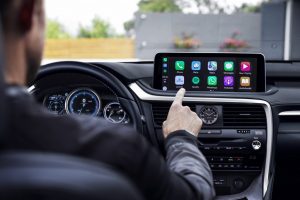 Thankful for Convenience
The Lexus Multimedia System touchscreen has moved forward nearly 5.5 inches closer to the driver side. This improves the experience for drivers who need to enter adjust the audio or change the climate controls. All vehicle occupants will appreciate the two additional USB ports.
Thankful for a Smooth Ride
If you like talking to your in-vehicle apps, you'll love how your Lexus talks back to you. The 2020 RX is designed to reduce the noise and vibration from the road refining the vehicle's responsiveness. 2020 RX owners should be prepared for added active corner braking providing more stability when handling your SUV.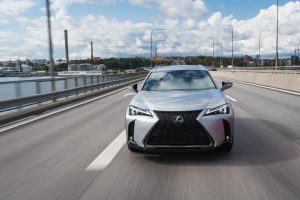 Thankful for the Park Place experience
If you are in the market to upgrade your vehicle or join the Lexus brand, Park Place Dealerships can assist you with your experience. For more details, visit our Park Place Lexus Grapevine or Park Place Lexus Plano locations and be sure to visit our website to learn about any current offers on the new Lexus RX.