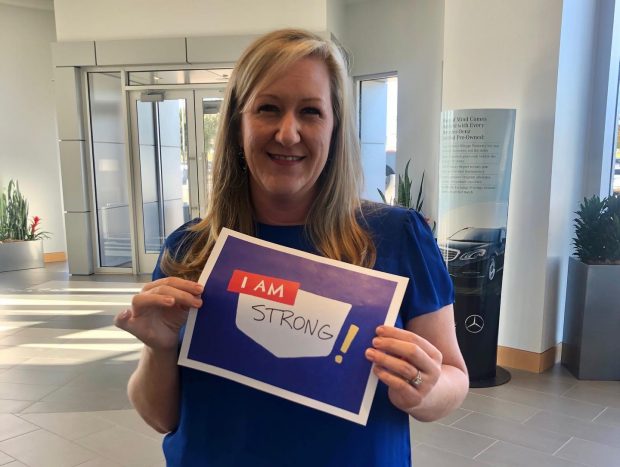 Kara Connor can be forgiven if, every once in a while, she sounds a bit out of breath. "I just got asked to run downstairs and help someone with …" (Fill in the blank with any of the hundreds of business activities at bustling Park Place Motorcars Arlington.)
She's what's known as a "multipotentialite," which is a multisyllabic mouthful that describes someone with particularly strong intellectual or artistic curiosity who displays aptitudes across multiple disciplines.
To her credit, she cracks up at the lofty description, then dismisses it with an always-ready smile. "We're a team, and we all pitch in when we can," she says. "It's just the way we're wired."
The Mansfield, Texas, native seems to pop up all over the place – greeting clients at the welcome desk, running down a service question, fielding calls and emails from local media, as well as other sundry and myriad daily activities. All that's in addition to her official duties as General Manager Malcolm Gage's Administrative Assistant and Mercedes Benz Certification Program Coordinator.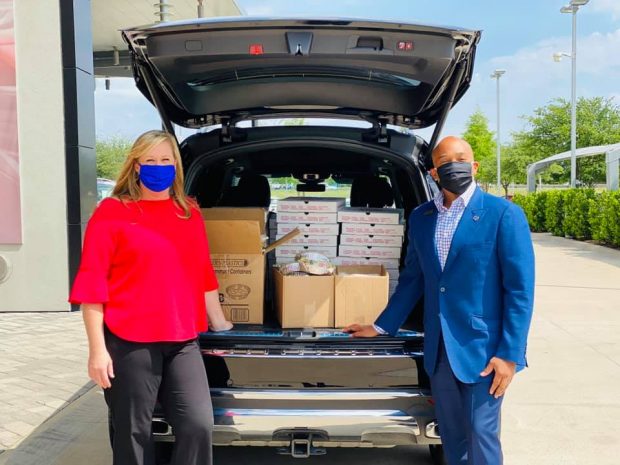 "Kara is truly an asset and an integral part of the Motorcars Arlington team," says Gage. "Her positivity and accommodating attitude toward our members, and her dedication to the dealership's community marketing and presence, proves that she is truly the epitome of Park Place core values."
The gregarious Connor graduated from Texas Tech with a degree in (not surprising) Public Relations, and remains a staunch Red Raider fan. After graduation and a brief stint with the marketing team at a commercial construction company, she got wind of an opportunity at Park Place, wangled an interview and (also not surprising) was hired immediately.
"That was 13 years ago," she marvels. "I served as a marketing coordinator for eight years, mainly handling community relations and dealer events but also anything that sailed over the transom. It's a great team. In fact, the person who now heads up Park Place marketing, Anam Ali, was my intern! We talk all the time! It's cool to see how far she's come and deservedly so."
Five years ago, her growing family (she and her husband Tim have two equally super-active kids, 10-year-old Cade and six-year-old Quinn) prompted her to reassess her schedule, which often included late-night promotional events. Aware that the then-new Arlington location would be seeking qualified people, she was emboldened to request a lateral transfer in order to take advantage of the location's proximity to home and hearth.
"That's yet another great thing about Park Place," she says. "The family-first concept is a paramount priority. So when the opportunity arose to make a change, everyone was encouraging, positive and happy to help."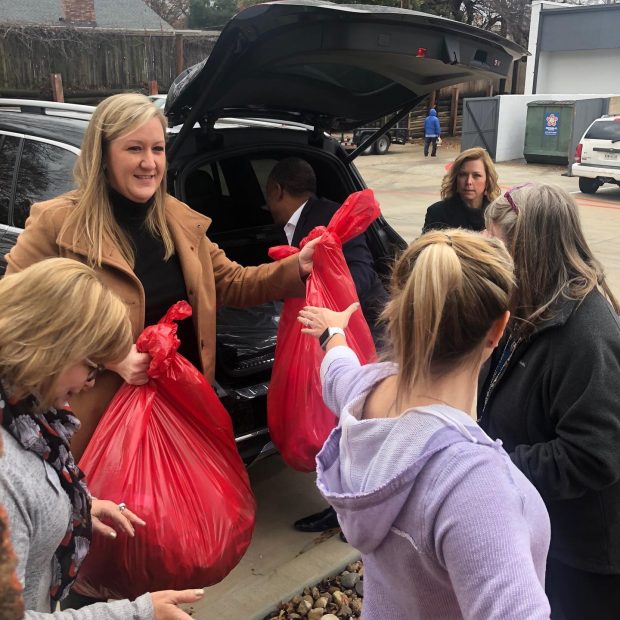 The switch allowed her to direct more energy to her family's life – she's president of her school's PTA – while still doing the work she loves for Park Place.
As an example, she worked with the Park Place marketing team to create a "Summer Road Trip" video series with Gage as host. Her behind-the-scenes energy is apparent.
In her rare spare time, she's a big reader and admits to liking "chick flicks" as well as thrillers. She's also a fan of social media but tries to limit its use at home. "It's really easy to go down that rabbit hole for hours," she says. "But it's important to show kids that you don't need to be on a device all the time. Even in these times, personal interaction is paramount."
The same is true of how she approaches her job. "The people and the relationships I've made throughout the years gives me a real sense of satisfaction and fulfillment," she says. "Our standards of integrity, a passion for people, owning it and grit aren't just words on a poster," she says. "I agree with them and try to live by them, because I think they'll take you far. The sense of team, family priority, belonging and contributing – they're all here and it's just wonderful. I can't imagine being anywhere else."