Park Place Porsche Dallas recently hosted the Maverick Region Porsche Club of America for a Coffee & Classics meet on a Saturday morning at the Lemmon Avenue dealership. The star attraction was the reveal of a Guards Red 1996 Porsche 911 (993) Carrera, which Porsche Dallas TechnicianSeantrel Sloan, 27, recently completed during a year-long restoration.
"I'm honored our clients entrust me with their Classic Porsches," said Sloan. "The skills and training I received from Park Place prepared me to do the quality of work I put into this amazing car."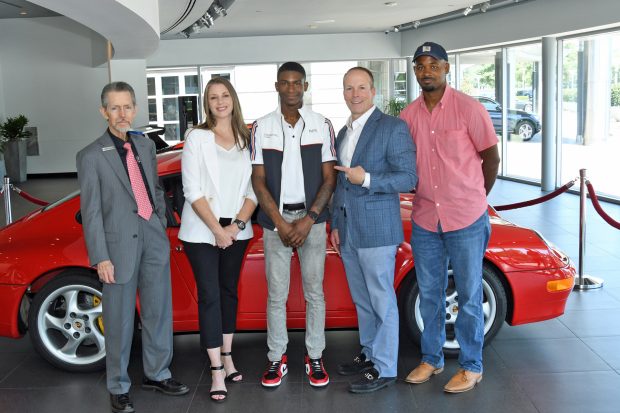 One of the biggest challenges of the restoration was sourcing parts for the nearly 30-year-old sports car. Park Place Porsche is entering the car in the 2022 Porsche Classic Restoration Challenge. The national competition requires all parts to be original manufacturer's parts from Porsche.
During the 2021 Porsche Classic Restoration Challenge Sloan finished second in the nation with a 1990 Porsche 911 Carrera 4 Targa he restored. Classic Porsche models from 40 dealerships around the U.S. competed in last year's Challenge, including Porsche 356 models from as early as 1956, five generations of the 911, transaxle models like the 944, and 928, as well as modern classics such as the first-generation Boxster. Cars judged to be regional winners moved on to compete in the semifinals in each of the three U.S. Porsche sales areas.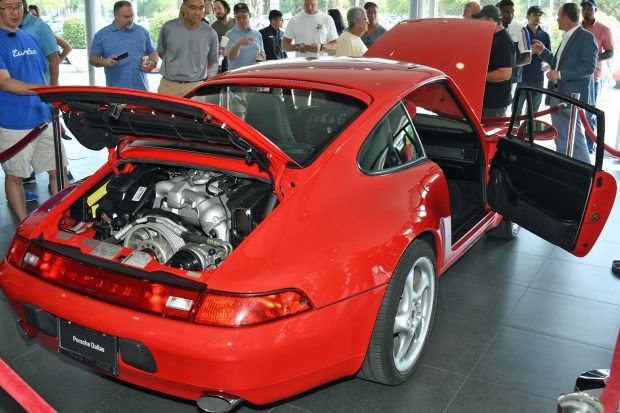 Sloan's love of the Porsche brand began when he was just eight years old. "My grandfather bought me the "Need for Speed" video game dedicated to Porsches. I learned everything about every car in the game. And I fell in love with the brand…the heritage…the tradition. Every single car that I've touched in the shop, I've driven in the game. And now I've had the opportunity to drive those cars with my own hands and feet. To be a Porsche Classic Tech, and keep these cars on the road today, is an honor."
Sloan grew up in Dallas, graduating in 2013 from Duncanville High School. He worked as a car washer/valet at Park Place while attending Universal Technical Institute (UTI) in Irving to receive his automotive technician certification, graduating in 2014. After serving two years in the U.S. Army, he returned to work at Porsche Dallas as a technician. He currently lives in Lancaster, Texas.