Ted was just 24 years old when he joined Park Place 32 years ago.
"I came to Park Place hoping to get into a company that would allow me to grow and prosper in a great environment and have a long career. Park Place has surpassed all of my expectations. Two things that have impacted all of us is how much Park Place has grown as a company and the technology that is constantly changing."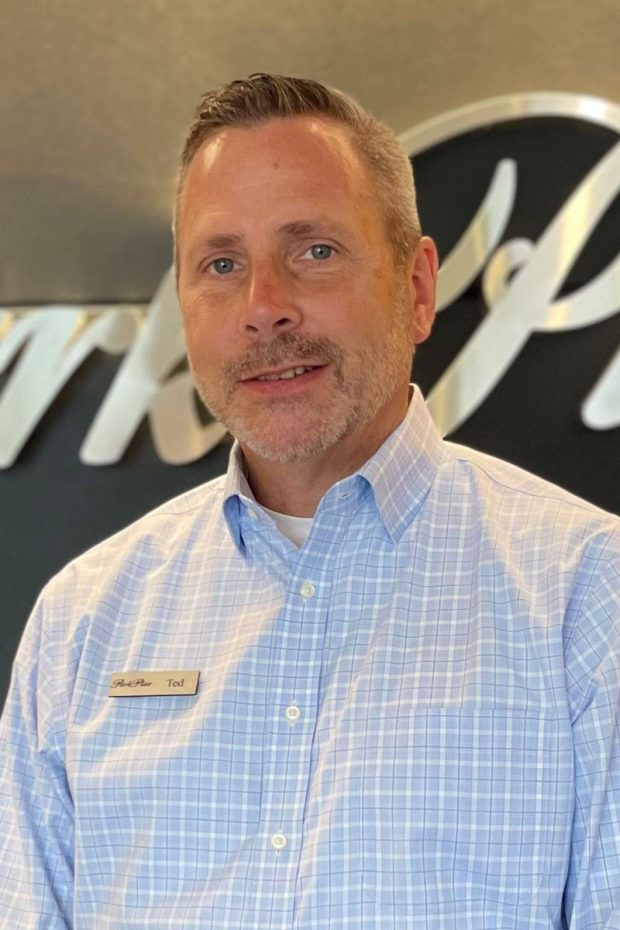 Ted's parents moved his family to Grand Prairie when he was 14 after his father was severely injured in an accident. His mom became the main breadwinner and Texas was a better environment for her career as a registered nurse.
Ted graduated from South Grand Prairie High and the Wyoming Technical Institute.
"The biggest challenge I face is to stay on top of the ever-changing technology of all of the different makes and models that we repair. When I worked in Mercedes service it was only one manufacturer, but at Bodywerks we repair all of the different makes that we sell in the Park Place family. Having access to all of the manufacturer's technical information and assistance from team members at the different stores tremendously helps us overcome these challenges.
Ted's advice for anyone just starting out: "Work hard. Don't expect anything to be given to you and earn everything that you get. It will benefit you personally throughout your career with Park Place or wherever you are." "I'm petrified of heights but my daughter and I took an amazing hot air balloon ride in New Mexico that involved rising to 2,000 feet and then descending down into the Rio Grande Gorge until the basket skimmed the Rio Grande River and then back up again. Life lesson: Face your fears and reap the rewards."