Park Place Dealerships celebrated Mayfest with a special promotion to give back to the community. Each of the eight Park Place Dealerships in North Texas committed to make a donation to their area Boys & Girls Club for every car sold throughout the month of May. Park Place recently donated a combined $30,000 to the Boys & Girls Clubs of Greater Dallas, Boys & Girls Clubs of Greater Tarrant County, and the Boys & Girls Clubs of Collin County.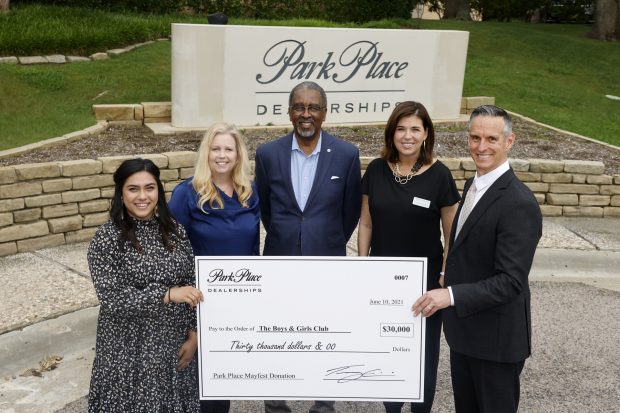 "The Boys & Girls Clubs in Collin, Dallas and Tarrant County provide incredible programs to young people in their respective communities," said Anam Ali Hashambhai, marketing director for Park Place Dealerships. "These organzations are especially important during the summer months when the kids are not in school. While providing a safe place for kids to play and socialize with friends, they also teach important life lessons."
Participating Park Place dealerships included Jaguar-Land Rover Grapevine, Park Place Lexus Grapevine, Park Place Lexus Plano, Park Place Motorcars Arlington, Park Place Motorcars Dallas, Park Place Motorcars Fort Worth, Porsche Dallas, and Volvo Dallas.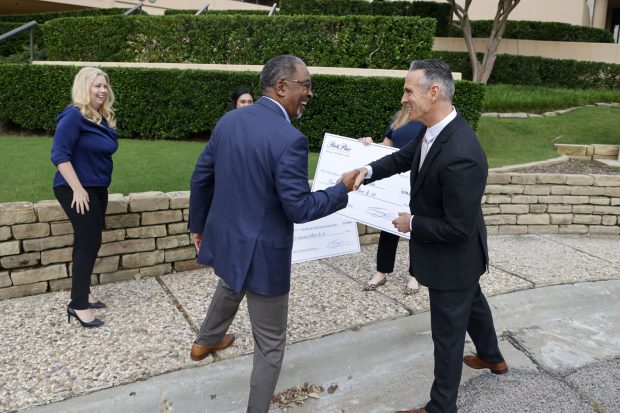 The Boys & Girls Clubs of Greater Dallas represents 35 clubs in Dallas County. In 2019, they earned a Platinum Seal of Transparency from GuideStar. Additionally, Charity Navigator gave them four stars, placing them in the top-tier of nonprofits nationwide in financial health, accountability, and transparency.
The Boys & Girls Clubs of Greater Tarrant County will host in-person Summer Club Experiences, complete with hands-on learning and games, an infusion of technology, arts and music, and keeping active and healthy. According to their website, "Our team of professional youth development specialists are committed to building meaningful connections with each Club member to ensure that everyone has a safe, fun, and memorable summer experience."
The Boys & Girls Clubs of Collin County impacts more than 10,000 area children and teenagers with a safe place to learn and grow in the vulnerable hours between school and home. They also have a full schedule of summer activities planned.
The Park Place Cares program supports more than 250 organizations around the Dallas-Fort Worth area throughout the year. Park Place's 1,400 members are further challenged to volunteer their time and resources to serve local communities.