Carter BloodCare says their ability to provide blood to hospitals for urgent transfusion needs of patients has been in severe jeopardy. Recently, Carter BloodCare and Park Place Dealerships came together for a blood drive that has potentially made the difference in 339 lives.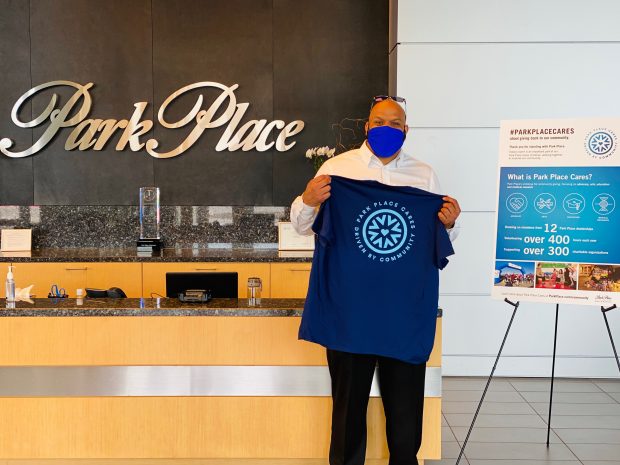 "The members at Park Place Dealerships are extremely generous with their time and resources, including their blood," noted Dave Evans, Chief Marketing Officer for Park Place Dealerships. "We asked members if they would like to participate in this event and we had an overwhelming response. We were happy to know this event made the difference for people in need."

Members from Park Place Motorcars in Arlington Participate in the #ParkPlaceCares Blood Drive

Members from Park Place Motorcars in Arlington Participate in the #ParkPlaceCares Blood Drive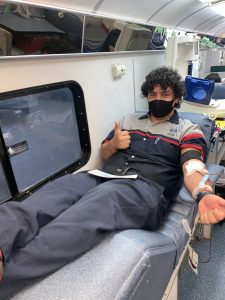 Park Place Dealerships hosted the blood drive over two days at seven locations with 114 donors and 113 units collected equating to about 339 lives saved. Park Place encourages more Dallas/Fort Worth companies to organize blood drives throughout the summer, especially during the period of critical need.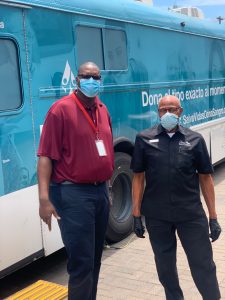 IMPORTANCE OF A BLOOD DRIVE
The pandemic's impact on the blood supply has been profound and sudden. Blood drives were cancelled after businesses, school, universities and houses of worship shut down. Giving blood is essential with or without the COVID-19 pandemic.
Blood donors are the only way to provide for transfusions because blood cannot be manufactured. Since the state of Texas has reopened, hospitals are trying to resume a full capacity of medical and surgical services. Six hundred to 800 patients a day require transfusions.
SIGN-UP WITH CARTER BLOODCARE
Companies and the community can get more information or sign up to give blood at carterbloodcare.org.
---
Park Place Dealerships was founded in 1987 by Ken Schnitzer with a single Mercedes-Benz dealership in Dallas. For the past 33 years, the company has been engaged in the community supporting the arts, medical research, children's advocacy and education. Park Place employs more than 1,500 members and operates 18 full-service dealerships representing luxury brands Lexus, Mercedes-Benz, Porsche, Volvo, Jaguar, Land Rover, Koenigsegg, Rolls-Royce, Bentley, McLaren, Maserati and Aston Martin. For more info, visit parkplace.com.