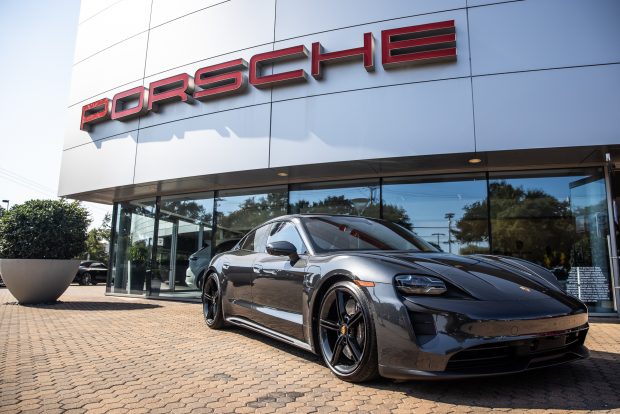 It was probably one of the quietest Porsche test drives in recorded history. When you press the 'start' button on the all-electric Porsche Taycan, there's no rumble… not even a purr. But don't let the absence of engine noise or the lack of fossil fuels emissions fool you. Once the accelerator is depressed, the stylish sedan effortlessly rockets from 0-to-60 in less than three seconds. And it does so with the smooth handling that only pure Porsche DNA can provide. Don't worry. Porsche offers an option for a simulated, electronic engine sound for fans of the rumble and roar.
Park Place Porsche Dallas recently held a day-long Porsche Taycan test drive event to benefit the Dallas Children's Advocacy Center. For each Taycan test drive, Park Place donated $100 to DCAC to help improve the lives of abused children in Dallas County and to provide national leadership on child abuse issues. More than 28,000 cases of child abuse were reported last year in Dallas County.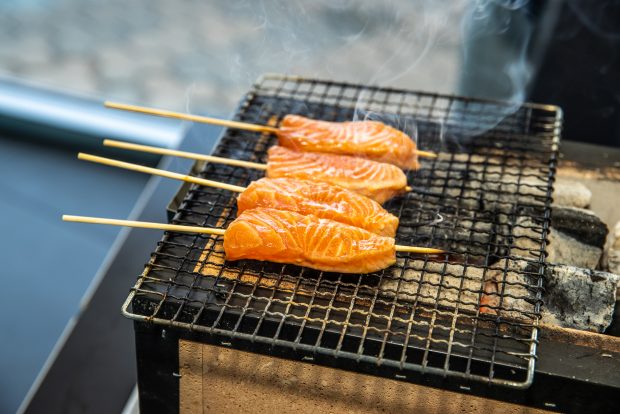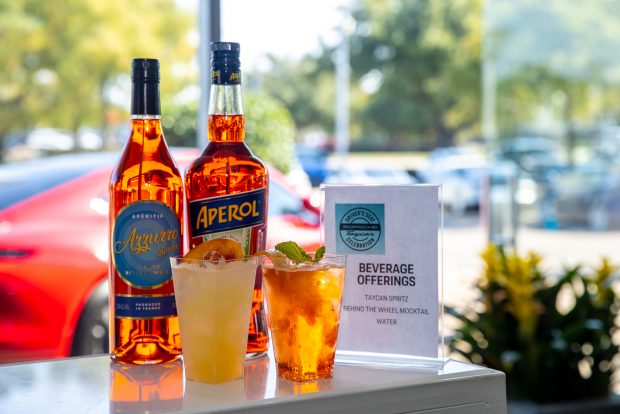 Guests enjoyed freshly grilled bites and refreshing, alcohol-free mocktails, courtesy of the culinary team from the Thompson Dallas Hotel. Located on North Akard Street at the heart of downtown Dallas, the new 51-story tower is set to debut in November 2020.
Boasting 750 horsepower, the 2020 Porsche Taycan (aptly rhymes with icon) is a four-door sedan that accelerates faster than a skydiver in free fall and can partially recharge for 62 miles of range in just over five minutes. While it can take tight curves like a sports car, it also offers the smooth ride of a luxury sedan.
The Taycan can go approximately 200 miles on a full charge. Owners can charge it overnight from the comfort of their home, or at one of more than 400 Electrify America charging stations across the U.S. With apps and services on their smart phone, drivers can control the charging process, check the charging status, or bring the cabin of their Porsche to a comfortable temperature, all from the comfort of their home or office.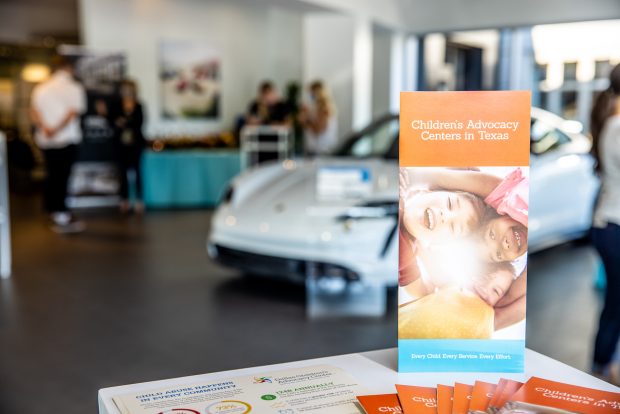 Over the past 33 years, Park Place has supported hundreds of non-profits through grants, in-kind donations, event sponsorships, and unique experiences across Dallas/Fort Worth. Through Park Place Cares, the luxury automotive group supports philanthropic efforts in the arts, medical research, children's advocacy, and education. Among the community service projects in which Park Place members are currently engaged, hundreds of members are volunteering their time and talents to build a home with Dallas Area Habitat for Humanity in a low-income neighborhood.
DCAC is the only agency of its kind in Dallas County, working in agreement with public and private agencies to investigate, prosecute, and provide healing services for child abuse cases in Dallas County. The agency reduces the re-victimization of the child, removes barriers to investigation and treatment, and enhances criminal prosecution with a distinctive multidisciplinary and united approach to these complex and severe cases. More info is available at dcac.org.