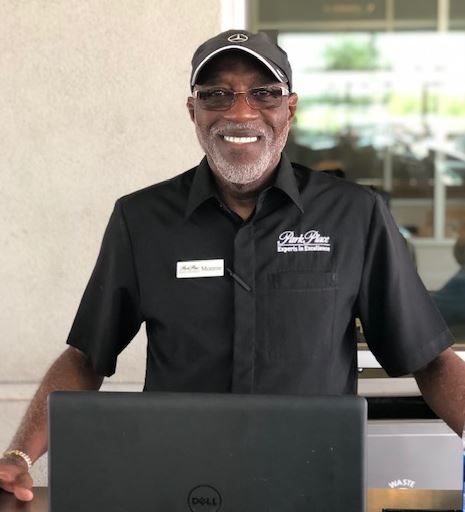 It's said that you never get a second chance to make a good first impression. If that's so (and it is), then Monroe Sims is easily its most accomplished and natural practitioner. There's not a phony bone in his body.
In his role as valet and team lead with Park Place Motorcars Arlington, it's Monroe's beaming face many clients are likely to see when dropping or picking up their vehicle on the service drive. Well, maybe not his face, since everyone's masked nowadays. But the smile that crinkles his eyes is unmistakable.
"I just try to be personable," he says. "I want every person to know that I'm here to help and do whatever I can to take care of them."
Monroe hails from Monroe, Louisiana, but no, he's not named for the place. Nor was his father, also Monroe, nor was his uncle Monroe. "Sure would've been convenient though," he chuckles.
A student at Northeast Louisiana University (now University of Louisiana Monroe) with a major in personnel management, he served in the U.S. Air Force for four years in communications, which saw him travelling regularly between Shreveport, La., Phoenix, AZ and the country of Taiwan. He was honorably discharged with the rank of sergeant, and immediately stepped into a global reservations role with American Airlines, later Sabre Holdings Corporation, a subsidiary of American Airlines.
"I applied with American in Phoenix and the Air Force allowed me to train for six months while I was still on active military duty, which was rewarding, wonderful and an honor to serve," he says. "I really enjoyed my time in the Air Force, even if I didn't get to fly anything!"
A Corporate Life
The American Airlines gig started his 39-year career in corporate life. After a year in Phoenix, he was transferred to Los Angeles as a reservations instructor, which then led to a gig training travel agents on the Sabre system up and down the west coast. Within a few years, he was managing the Northern California, Oregon, Washington, Alaska and Hawaii regions. His efficiency got him noticed by leadership and he moved to Sabre's headquarters in DFW, then Tulsa, then back to DFW, for roles with increasing management responsibility and high-level project management.
"We negotiated with the phone companies to get our circuits into different locations so that customers could run the system," he recalls. "We worked with companies that wanted to get on our platform, which meant running down all the technical requirements and interfacing with our engineers to make sure we could build the system correctly from concept to test to implementation. We spent time testing with more than 250 people with Miller Coors (now Molson Coors) and implemented in just two weeks. It was really intense but we had a great time."
He's a tad less upbeat when he reflects on all the international travel he had to do. "I don't miss those callouses from briefcases, or the blur of hotels and meetings. But my wife Anita and I love to travel now for pleasure."
He rode the corporate merger-and-acquisition phase in the early 21st century, such as when AMR sold its share of Sabre Holdings to Plano-based EDS in 2001. Six years later, EDS bought more than 90 percent of Sabre's remaining assets. Two years after that, EDS itself was acquired by HP.
Through it all, Monroe stood tall, making it through one restructuring after another. But by 2014, the handwriting was on the wall and he took a retirement package. "Twenty-five years with AMR and another 14 with HP," he says. "Not a bad run!"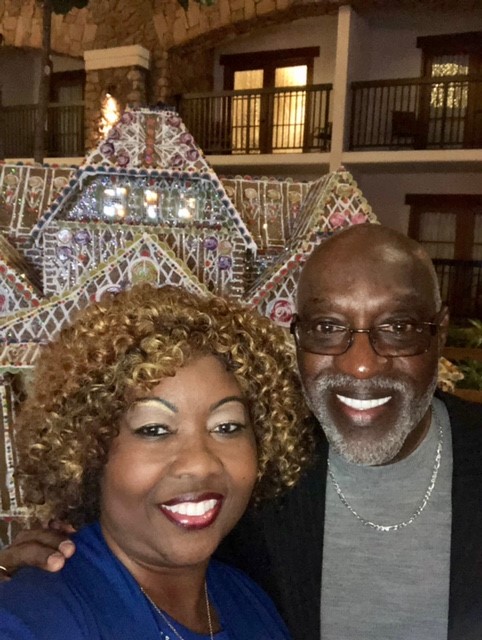 New Beginnings
For a year, Monroe and Anita, focused on family. Their daughter, an Air Force sergeant, was deployed to Afghanistan. Her husband, also in the military, was sent to Europe. Caring for their one-year-old son fell to Monroe and Anita. "Most fulfilling work I've ever done," he reflects. "And it wasn't work, it was pure joy." In all, they have seven grandchildren and feel obliged to spoil them all.
But he still yearned for something to do (and cheerfully admits that Anita wanted him out of the house). In 2015, he noticed that Park Place was building a new facility in Arlington just three miles from his home. He applied for, and got, a job.
And he almost revels in the next question: "You went from being a big-time corporate hotshot to … a car dealership valet?"
"I love it!" he roars with laughter. "It's customer service, which is a natural fit for me, I'm in my element. I did the corporate world and didn't want that anymore. I'm outside all the time, no meetings, no reports, no travel, no late hours, and I'm working with a younger generation of people, which is good for me. I enjoy our camaraderie here, love helping create exceptional client experiences and being an advocate for the company. What can I say? It works well for me!"
It most certainly does. In early February 2021, he was part of a select group of only 324 store management and front-line team members (out of 8,000 team members nationwide) to be named a 2020 winner of Asbury Automotive Group's stock equity awards.
"To be seen as a contributor to our success is just astonishing and humbling," he says.
In his spare time, he and Anita usually try to make a major trip somewhere cool. They loved their Greek island cruise and he calls their trip to the Holy Land the "most rewarding of our lives." But he admits that the most fun was, of all places, Montana.
"I'd always wanted to go, so Anita booked it as a gift to get it out of my system," he recalls. "She didn't really want to go but after our three days was up, she couldn't bear to leave! We also took a quick to Utah which was great. South Dakota is next, once it's okay to travel again."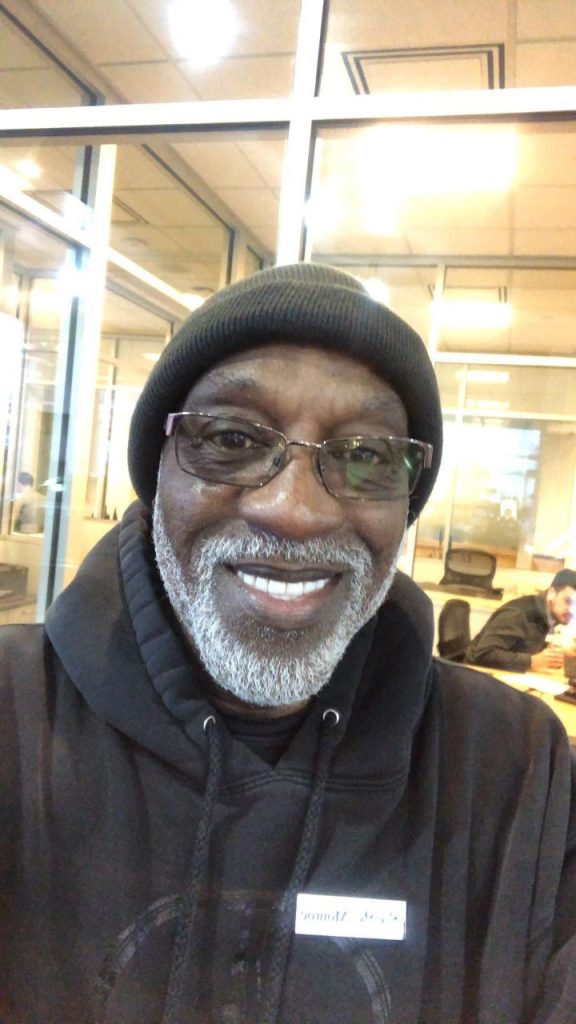 "The most important thing that lends to the success of any business is relationship-building, and Monroe has a Master's degree in making others feel special in our dealership," says Park Place Motorcars Arlington General Manager Malcolm Gage. "The first day I met Monroe when I came over to Motorcars Arlington, I was treated as if I were a longtime friend that he hadn't seen in a few weeks, and his attitude exuded positive energy that is just infectious. Our clients love Monroe and he's well respected by his team members, and we all need someone like him in our lives right now. We are very fortunate to have him on our team!"