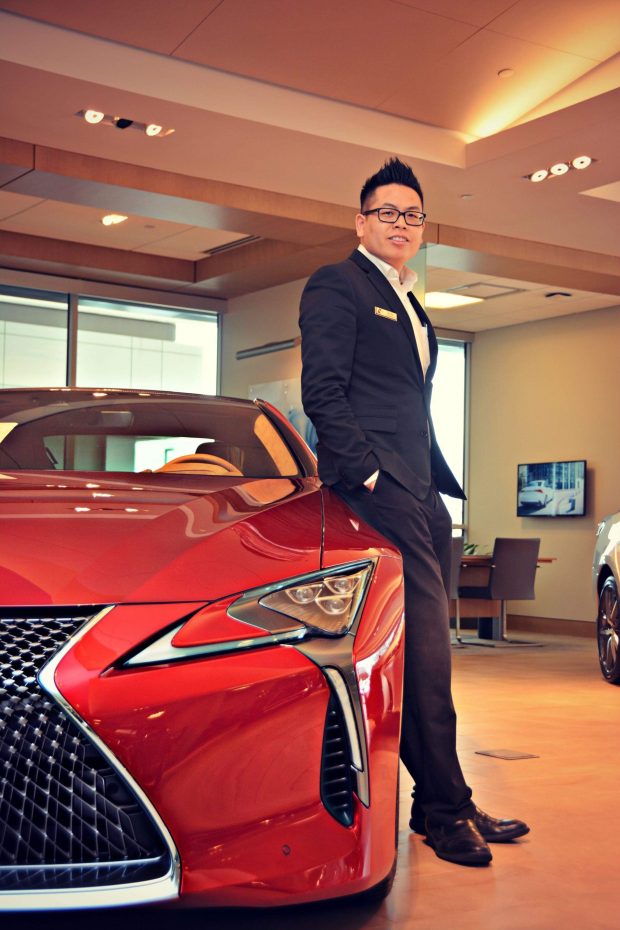 We've all been there – you're driving along, minding your own business, when your reverie is disturbed by a sudden beep or a flashing dash light. Or maybe your nav system starts giving you the silent treatment. Or you're enveloped in a shimmering light and beamed onto an alien spacecraft.
Okay, so maybe not that last one. But for the other stuff, Van Patthana's your go-to guy to sort out the mysteries of today's sophisticated automotive technology, no appointment required.
"All the advanced electronic features can be a bit overwhelming for clients, so we're here to help," says Patthana, one of two Lexus Technology Specialists at Park Place Lexus Grapevine. Clients can call, email, text or simply drop in at any time, no appointment necessary.
Patthana says that about 75 percent of client questions are fairly straightforward – "Why is my smartphone not pairing?" "How do I navigate the nav system?" "Why is my alarm yelling at me?" The other 25 percent might require a little more research, but those are the questions he loves. "Half the time, we can resolve the issues right on the service drive without sending the vehicle to the shop, which saves everybody time," he notes.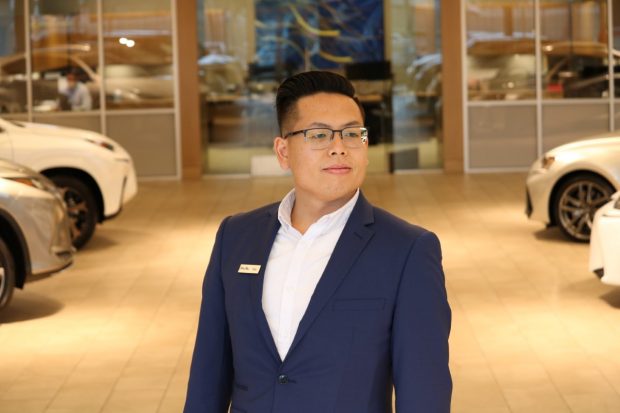 Patthana's knowledge is the result of certification in a variety of learning modules taught at the Lexus Training Center, Southern Division, conveniently located in nearby Coppell, Texas. "It's a hidden gem," he says. "We get trained on vehicles before they're released to the public, which is pretty cool."
The North Texas native (Watauga) came by his automotive inclination at an early age. "I've loved cars for as long as I can remember. Built them from Legos, always had Hot Wheels and Matchbox cars underfoot, and I guess I never grew out of it," he says with a grin. His family vehicles were always Toyotas, and his aunt and uncle drove the Lexus brand, which caught his attention and, he admits, never let go.
He joined Park Place Lexus Grapevine as a valet in 2014 because he was familiar with Park Place from a client perspective. "I bought my first car, a pre-owned 2006 IS 350, from Walter Onubogu, and compared to what I saw elsewhere at other dealerships, it was the best experience ever. Park Place sets the standard. Seeing how they did things inspired me to ask for a job."
Last year, he was inspired to ask for something equally momentous – the hand of his lady, Fern, in marriage. "She and her parents are from Laos and were visiting her aunt and uncle and other acquaintances here," he recalls. "We met, started hanging out as friends and one thing led to another. When you know, you know."
The newlyweds recently took a quick getaway spin to Austin – in their Lexus LS 460, natch – to indulge their shared passion for cuisine. A quick summary of their two-day itinerary:
New Fortune Chinese Seafood Restaurant
Tumble22 Nashville – "Twice because it was so good!"
68 Degrees Kitchen Italian Cuisine
Fleming's Steakhouse and Wine Bar
Red Ash Italian Restaurant
And of course, Buc-ee's in Temple, because, well, it's Buc-ee's and requires no explanation.
They're also fans of dance music, specifically as mixed by rising superstar DJ Gareth Emery. "He's coming out with a book funded on Kickstarter titled 'My Life In Lasers: A Dance Music Memoir.' Can't wait," Patthana enthuses.
Other interests? "Cars, dance music and food, that's about it. I'm a simple guy," he shrugs, then adds with a chuckle, "My wife says that about me all the time."
One final work question – What's the best part of your job?
"Without sounding silly, the best part is helping clients," he says. "Some have said 'you've made my day,' or 'we'd be lost without you.' It's a good feeling."