This summer we celebrate 50 years of Range Rover. Range Rover was the original luxury 4×4; 50 years on it's still the benchmark for design, all-terrain capability, and sophisticated refinement.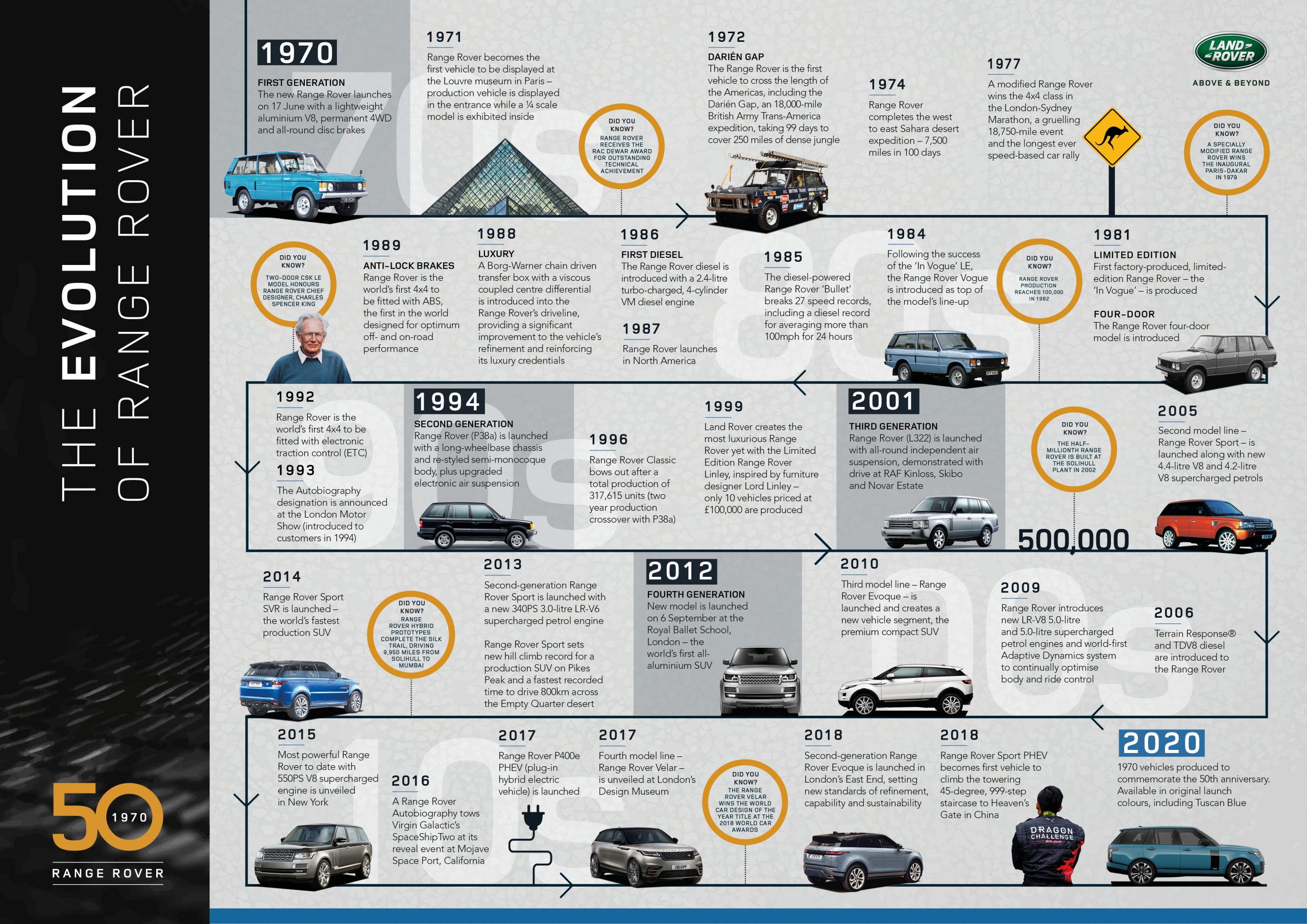 As we continue the celebration, be sure to tag @JLRDFW on Facebook and Instagram with your Land Rover Photos (past and present) to share stories of Range Rover over the years.
We can't wait to see what adventure awaits us in the next 50 years.