Gary Venner, Park Place Jaguar-Land Rover DFW general manager, was recently inducted into the Carroll ISD Athletics Hall of Honor for achievements in baseball, track, and football. He graduated from a class of only 53 students at Southlake High School in 1976.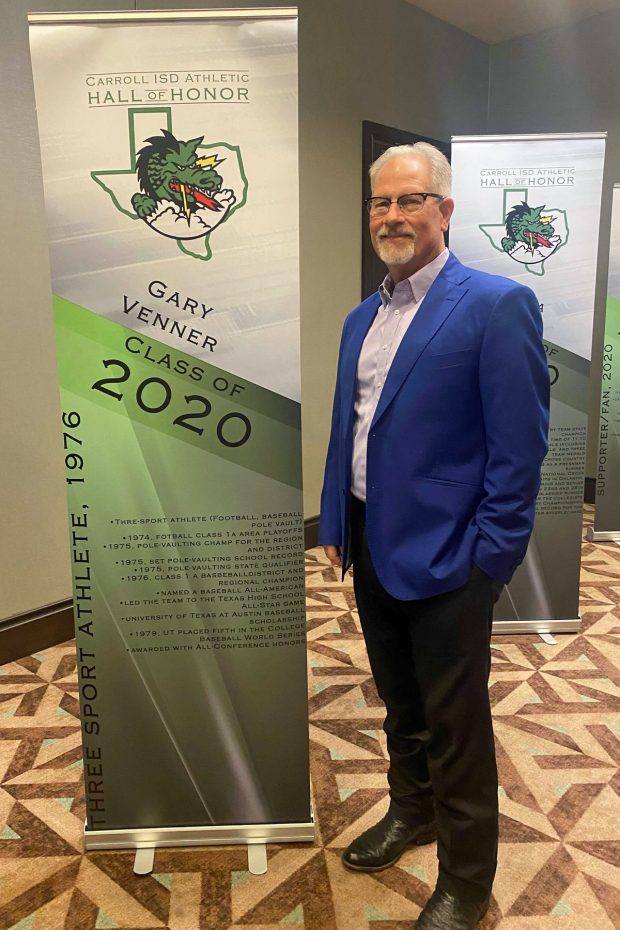 Other Class of 2020 Hall of Honor inductees included:
Shannon McGowan, Class of 1977, Track & Field
Shelly Adamcik, Class of 1999, Volleyball/Track
Jessa Vacek, Class of 2001, Track & Field
Doug Strickland, Fan/Supporter
Justin Leonard, 2004 – Present, Cross Country Coach
2004 Golf Team
"I've been part of some very successful teams," said Venner. "I was catcher at Ranger Junior College in 1978 when we won the NJCAA World Series. There was not a single player good enough to carry the team and win that title. But together we achieved something remarkable."
Venner also played baseball at the University of Texas, where his team finished fifth in the College World Series in 1979. He was drafted by the Texas Rangers in 1980. He played and coached four seasons for minor league clubs in North Carolina, Colorado and Iowa.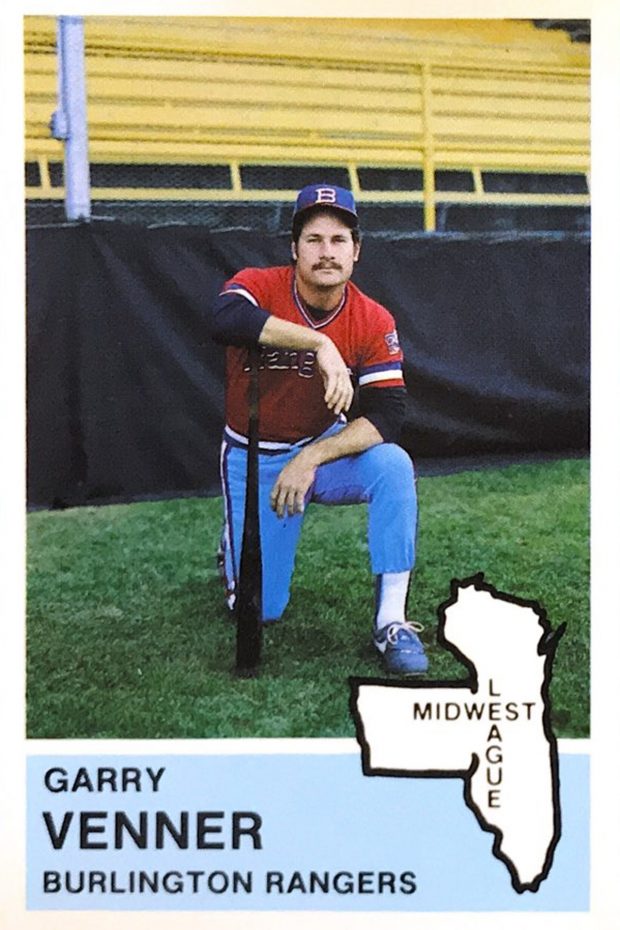 "I worked off season selling cars," explained Venner. "I was making more money in the car business than I was playing professional baseball. I spent the next 18 years at Hudiburg Chevy before joining Park Place in 2003. I was named General Manager of Lexus Plano the next year. Then I was GM at Lexus Grapevine from 2007 to 2014."
In 2005, Venner was part of the team that helped Park Place Lexus win the Malcolm Baldrige Award, the nation's highest presidential honor for performance excellence. Park Place Lexus was the first automobile dealer to ever win the prestigious award.
"Winning the Malcolm Baldrige Award was a high point in my career," he said. "It's not what I achieved, but what we achieved together as a team that makes me proud. Just like in athletics, I've made life-long friends working in the car business; both with the people I've worked with and the relationships I've been blessed to cultivate with clients who I now consider friends first."
Venner served as president of Park Place Dealerships from 2014 – 2017, but he missed the one-on-one interactions at the dealership level. He returned to Lexus Grapevine as GM, then in 2019, he became GM for Park Place Jaguar-Land Rover DFW in Grapevine.
"I reached the pinnacle of the career ladder and realized it wasn't what really made me happy," he explained. "I love the day to day operations of the car business. I always have. I enjoy working with my team to achieve our goals while helping them grow as individuals. Most of all, I love helping clients realize their dreams when it comes to their car ownership experience."
Gary is married to Kayla Venner, a former second grade teacher at Southlake Elementary School. In November, the couple will celebrate 40 years of marriage. They raised their children (Morgan, 31, and Colton 27) in Colleyville.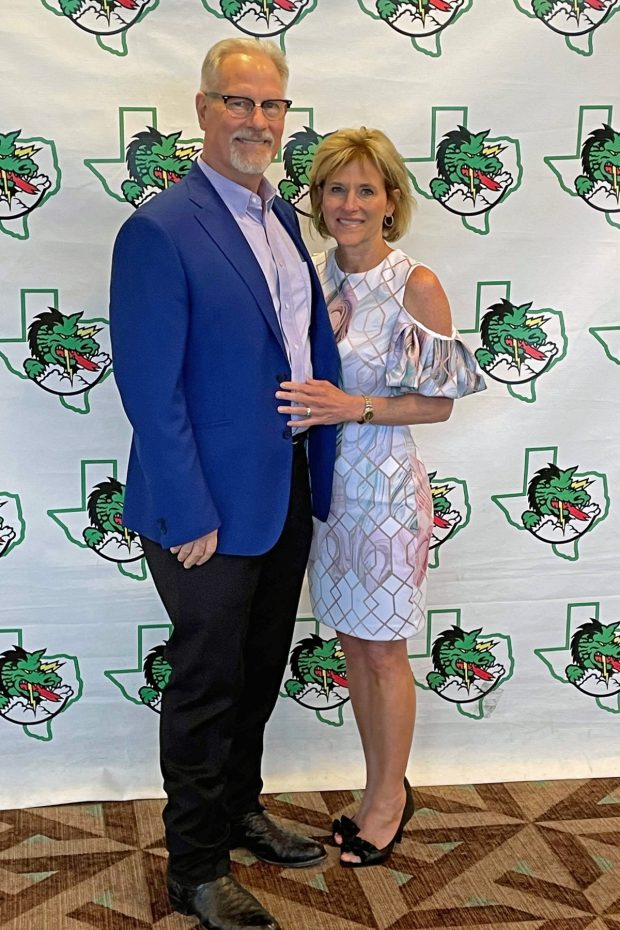 Park Place Jaguar-Land Rover is located on the south side of East State Highway 114 in Grapevine. The dealership has been the recipient of the Pride of Jaguar Retailer Excellence Award for the past three years in a row. Park Place Dealerships has been named among the "Top 100 Places to Work" by the Dallas Morning News for the past nine consecutive years. Park Place Dealerships also ranked in the top 10 for corporations in Dallas/Fort Worth and was named the best company for training.
Park Place Dealerships was founded in 1987. For the past 34 years, the company has been engaged in the community through its support of the arts, medical research, children's advocacy and education. Park Place Dealerships employs more than 1,400 members and operates eight full-service dealerships representing luxury brands including Lexus, Mercedes-Benz, Porsche, Volvo, Jaguar, and Land Rover. For more info, visit parkplace.com.