Member Spotlight: Steven Taylor, Park Place Porsche Shop Foreman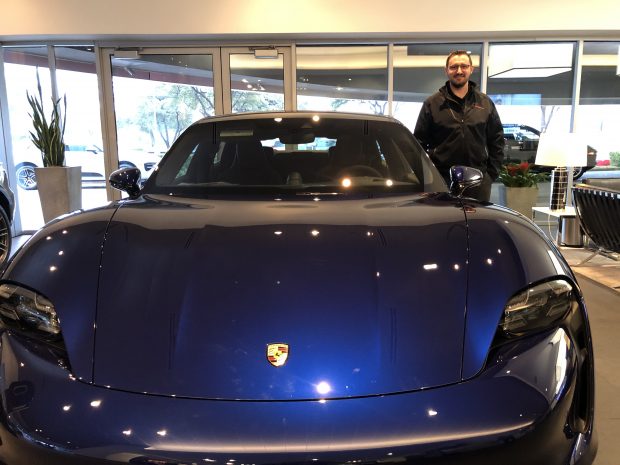 "I've been interested in mechanical things forever," says Gainesville, Texas native Steven Taylor. "I knew it was my niche from day one. At 13, I started saving up money from jobs baling hay and mowing yards for an old truck to work on. And I got one! A 1978 Chevy Silverado, all primer and no motor."
He's still got it – both the truck and the energetic drive to keep it running.
He's rebuilt nearly everything and replaced what can't be rebuilt. He's swapped out the headliner, seats and just about every knob and switch one can imagine. "I'm on great terms with the local junkyard dealers," he says.
He's yanked out old engines when they gave up their ghosts and installed used powerplants (at one point, he installed a used 5.7-liter, 198 hp police car engine. The current engine bay occupant is a classic Chevy LS with all the up-to-date technology.
He didn't spray the paint, a shiny metallic blue – that was his high school graduation present. "One of the best gifts ever," he grins.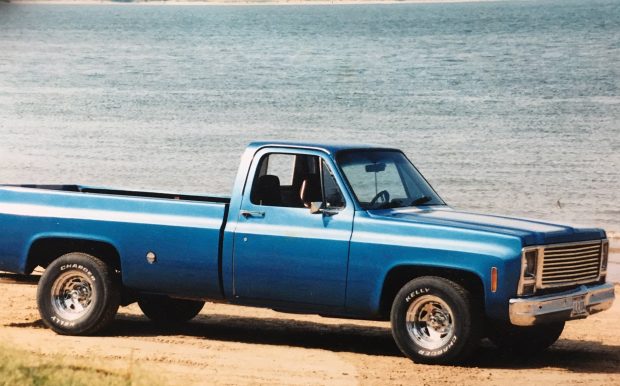 Country Roots
A self-described "country boy" and proud of it, he listens to Texas country music and other old-school C&W music artists, lives in Justin on a quarter-acre with his wife and three daughters (ages 14, 9 and 7), and thoroughly enjoys the peace and quiet of rural life.
His Park Place Career
Preserving that down-home feel means driving nearly 80 miles round-trip to his gig at Park Place Porsche Dallas, where he just celebrated his 10-year anniversary. It's a price he's happy to pay. "It's nice to be able to watch them walk or ride their bikes to and from school with hardly any traffic," he says
He started with the company as a technician and his skills were quickly noticed. He helped jumpstart the Park Place Motorsports program, which led to a promotion to team lead and then his current role, shop foreman, four years ago. He's now responsible for 29 team members.
His daily duties include working with service advisors, technicians, warranty administrators, parts sales and tracking processes of every description.
"Basically, I solve puzzles," he says. "A lot of what we do is pretty straightforward, with all the computerized diagnostics we have today. But there's still plenty of call for techniques that aren't covered in manuals. That's where I can help by guiding techs to find the right tools and information so they can succeed in helping our clients. Helping them learn how to learn, where to find information and diagnose issues, is really the best part of my day."
Family First
When he's not chasing solutions at work or his kids around the yard, he enjoys watching action-packed movies and participating in outdoor activities, including archery hunting and fishing.
And the truck? It's done now? "Oh no, not by a long shot," he laughs. "I even bought a spare parts truck so I can keep working on it and making it better!"