"We are so proud to partner with Park Place and the Wright family, "said Shonda Schaefer, GRACE CEO. "Their support for GRACE and the community is what allows us to put on amazing events such as the Poker Tournament."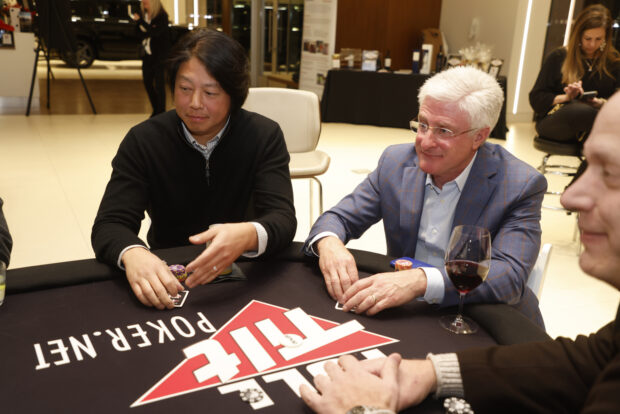 More than 30 players joined the poker tables along with their "lucky charms." The tournament lasted more than three hours with back-and-forth action between the competitors, until Scott Coolbaugh was crowned the champion, winning a trip to Las Vegas, including a 3 day/2 night stay at the luxurious Cosmopolitan Hotel Courtesy of Shannon O'Brien – the Travel Purveyor, and a bottle of Columbia Valley Magnum Pedestal. Runner up, Paul Bischler, won a bottle of Tequila Clase Azul Reposado. Roy Choi came in third place and won a 15-year-old Macallan single Malt Scotch whiskey.
Scratch Kitchen & Fine Foods provided hors d'oeuvres and delicious tacos while Classic Wine and Storage supplied extraordinary wines for the evening.
"We've supported GRACE for many years," said Kara Connor, Park Place Experiential Marketing Manager. "In addition to the recent Poker fundraiser, we will host the organization's Christmas Cottage Kick-Off and Toy Drive at Park Place Lexus Grapevine in November. We're proud to support the great work they do in our community. Park Place members often volunteer to help GRACE's programs, such as the Feed Our Kids summer program."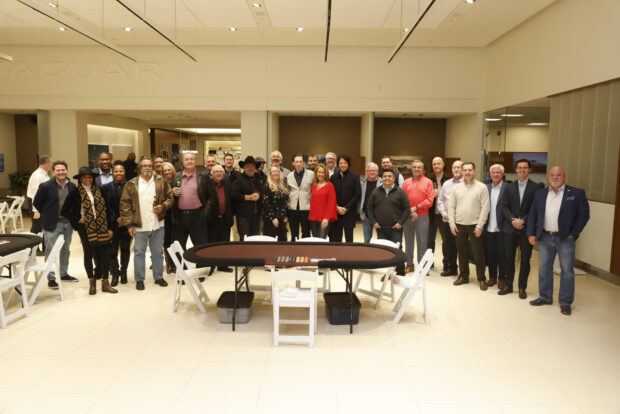 GRACE was organized in 1987 as a response to the growing need for emergency assistance services in far northeast Tarrant County. Local churches responded to community needs with a plan for distributing available resources through Grapevine's Ministerial Alliance. Today, GRACE continues to be a centralized, coordinated effort of churches, businesses, and individuals donating food, clothing, monetary donations, and even professional services to Grapevine, Colleyville, and Southlake residents, as well as homeless and transient families in need. Programs have grown to include low-cost medical services, transitional housing, and general emergency assistance (food, clothes, furniture, financial assistance, information, and referrals). More information is available at gracegrapevine.com.