Park Place Dealerships and Trinity Habitat for Humanity broke ground on a new home in Fort Worth with a single mom and her two children. This is the 32nd home constructed by volunteers in 2021 for the non-profit organization, which has received more than 4,000 inquiries in the last year from families seeking affordable housing.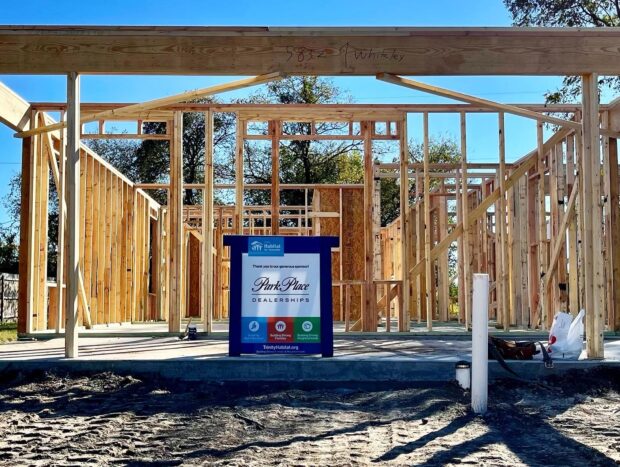 "To partner with the homeowner, Cassandra Davis, and her children is an absolute pleasure," said Tony Carimi, managing director of Park Place Dealerships. "We make dreams come true every day for our clients. This is an opportunity for our team to be a part of helping the Davis' realize their dream to own their own home."
The build will take approximately 10 weeks and will incorporate over 200 volunteers from Park Place Dealerships. When the project is completed, this joint partnership will provide the Davis family with a safe and affordable home. The volunteers are expected to contribute approximately 1600 hours on the construction of the home.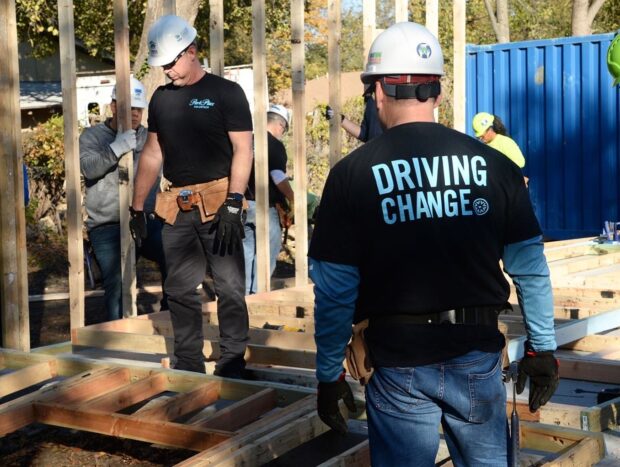 "Due to the pandemic, our corporate donations were down significantly in 2020 and 2021," said Gage Yager, CEO of Trinity Habitat for Humanity. "Companies were cutting back on expenses and contributions to non-profits. Not only was our funding impacted, but volunteer support was down 75%. We need more companies in Tarrant County to step up just like Park Place Dealerships did to help us serve our families in the affordable housing space. We cannot do it without the support of our community."
Trinity Habitat empowers families with pathways for affordable homeownership. In the last 32 years, the organization has built 858 homes. There continues to be a need for more homes.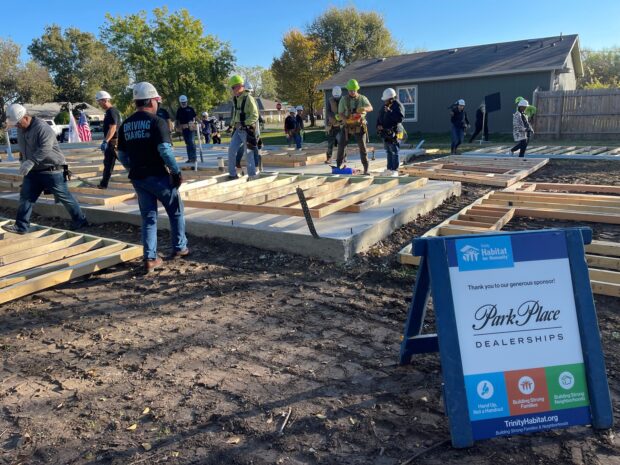 "As home prices climb, affordable housing continues to be a significant challenge in North Texas," said Anam Ali Hashambhai, marketing director for Park Place Dealerships. "Our organization is committed to be a part of the solution. We built our first home in Dallas County last year which our members loved and are pleased to work with Trinity Habitat in Tarrant County."
Members from Park Place Motorcars Dallas, Park Place Motorcars Fort Worth, Bodywerks Fort Worth, Jaguar Land Rover, Park Place Corporate Office, Park Place Auto Auction, Park Place Porsche Dallas, Park Place Volvo, Bodywerks Dallas, Park Place Lexus Plano, Park Place Lexus Grapevine and Park Place Motorcars Arlington will volunteer throughout the build.
"Park Place Dealerships is a new partner with Trinity Habitat for Humanity in 2021," stated Yager. "They have led the way during a challenging time to provide financial and volunteer support in building the Davis family home. The impact of their investment will be integral and long-lasting for the Davis family. Thank you, Park Place Dealerships for being such an important part of our community."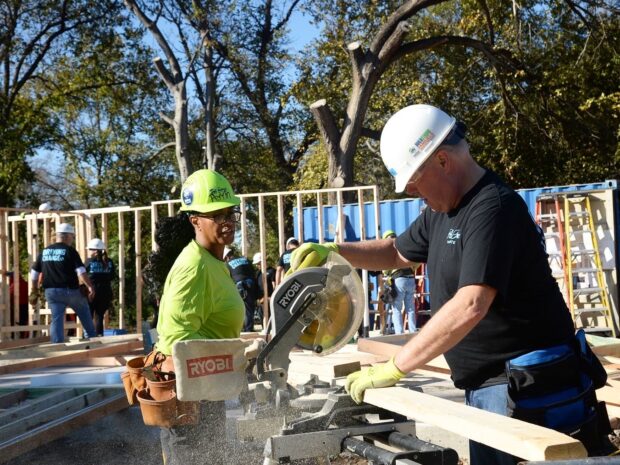 The Park Place Cares program supports more than 250 organizations around the Dallas-Fort Worth area throughout the year. Park Place's 1,400 members are further challenged to volunteer their time and resources to serve local communities. To follow Park Place Dealerships' build of the Habitat for Humanity home, visit www.parkplace.com/habitatforhumanity.htm