Park Place Lexus Grapevine hosted the kickoff for the 2021 GRACE Christmas Cottage. Guests were encouraged to bring a new, unwrapped toy to the event. By the end of the evening, a Lexus LC500 convertible and two Lexus SUVs were overflowing with toys and gifts for GRACE, an acronym for Grapevine Relief and Community Exchange.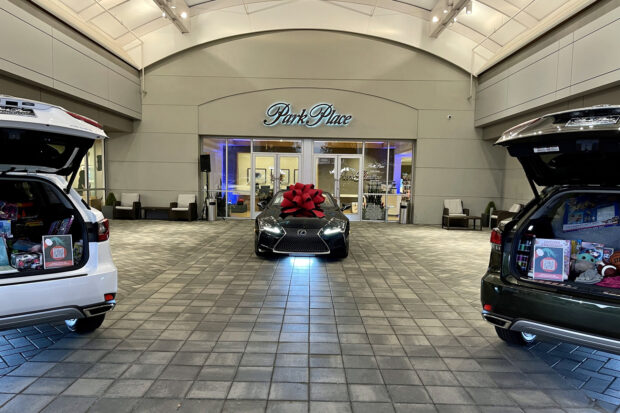 "We've partnered with GRACE for more than a decade," said Robert Hinkle, Park Place Lexus Grapevine general manager. "Now more than ever, many families in our community might not have Christmas without our help. We want to make sure every child in our community has a Christmas to remember. The GRACE Toy Drive makes it easy to give back."
During the kickoff event, Christmas music serenaded guests as they enjoyed sweet and savory treats from Southlake Town Square's restaurants including Brio Italian Grille's sliced steak bruschetta, pasta, and pumpkin bread; Del Frisco's Grille's deviled eggs, seared tuna crisp, and lemon cake pops; and Mi Cocina's beef, brisket and cheese quesadillas, mini chimichangas and bacon-wrapped shrimp brochettes with a poblano cream sauce. A selection of beer, wine, and cocktails set the festive mood, including the special Mistletoe Martini, made with Tito's Vodka, Elderflower Liqueur, and cranberry juice.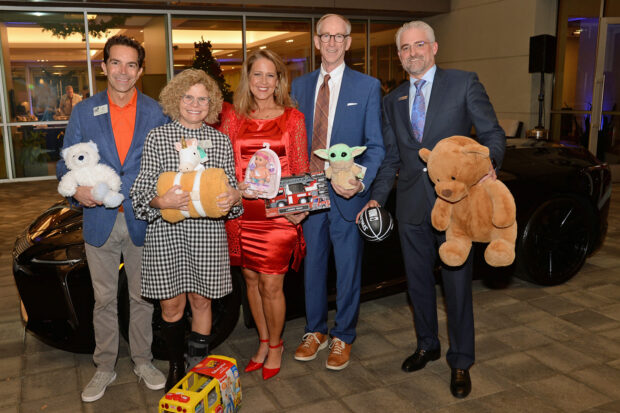 Models displayed fashions from Southlake Town Square merchants, including Malouf's, Market by Macy's, and White House Black Market.
The GRACE Christmas Cottage provides new, unwrapped gifts to families facing financial hardship due to limited incomes or recent emergencies. Each qualified family is given a voucher with a value based on the number of children in the family, allowing the parents to "purchase" donated toys, home goods, and appliances in a private, store-like setting. This approach allows families to budget their resources to select unique presents while also preserving the family's dignity.
The community is invited to drop off a new, unwrapped toy for the GRACE Christmas Cottage through Dec. 15 at the Lexus dealership at 901 Highway 114 East, or drop them off at GRACE Christmas Cottage at 1058 Texan Trail in Grapevine. To make a monetary donation to the GRACE Christmas Holiday Fund, go to gracegrapevine.org.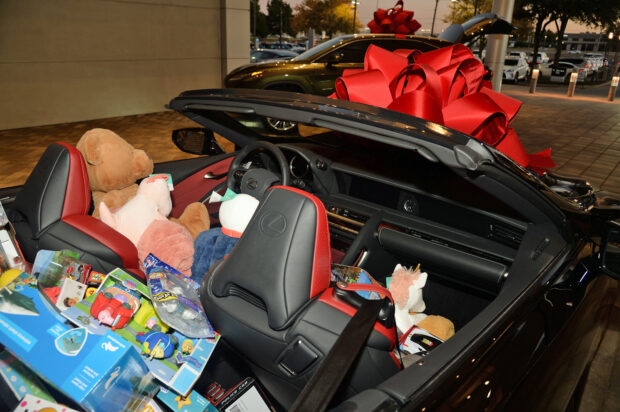 GRACE was organized in 1987 as a response to the growing need for emergency assistance services in far northeast Tarrant County. Today, GRACE continues to be a centralized, coordinated effort of churches, businesses, and individuals donating food, clothing, monetary donations, and even professional services to Grapevine, Colleyville, and Southlake residents, as well as homeless and transient families in need. Programs have grown to include low-cost medical services, transitional housing, and general emergency assistance (food, clothes, furniture, financial assistance, information, and referrals).