Citlali Reyes, 23, has been a technician at Park Place Motorcars Arlington for four years. But if you were to see her outside of the dealership, you would never guess her profession.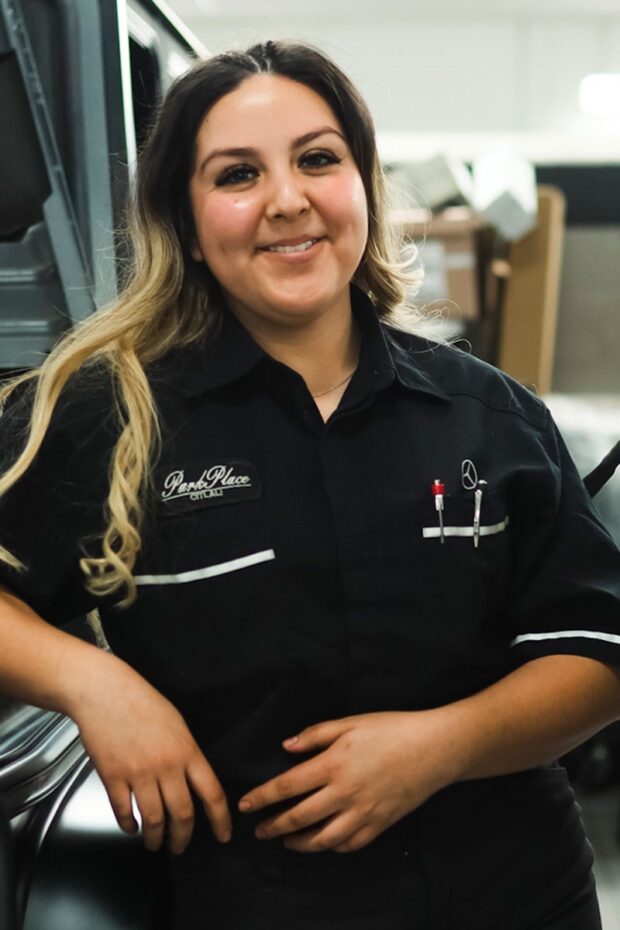 "I'm extra girly," she proclaims. "I've always loved working on cars. I find it amusing how I love makeup, nails, heels, and all the typical girly things so much. On the same note though, I'm a high flagging, efficient technician that has committed the hours, blood, sweat, and tears to get where I am currently."
Citlali was born in Denver but moved to Texas with her parents in 2012 and graduated from Irving's MacArthur High School before finishing at UTI Dallas in 2018.
"My first impression when I came to Park Place was how luxurious the entire dealership is in all departments, from sales and service to parts, the client waiting area, and our shop."
When not at work, Citlali manages a small apparel business and is co-owner of a small business in the custom truck scene. She's also currently in the process of becoming a licensed nail technician.
When asked what advice she would give someone just starting out, she responded, "Advancement is simple. Just keep your long-term goal in clear sight and make small steps towards the big picture."