Diki Terry spreads cheer, optimism and professionalism at Park Place Motorcars Arlington
---
She's that rarest of North Texas birds – an actual Arlington native!
"Born and raised right here," says Diki Terry with an easy laugh. "I graduated James Martin High School, which is only 15 minutes west. Go Warriors!"
And while she's still a proud supporter of the school's black, red, and silver, she's unabashed about her dedication to Park Place Motorcars Arlington, where she's served as Parts Director since October 2015.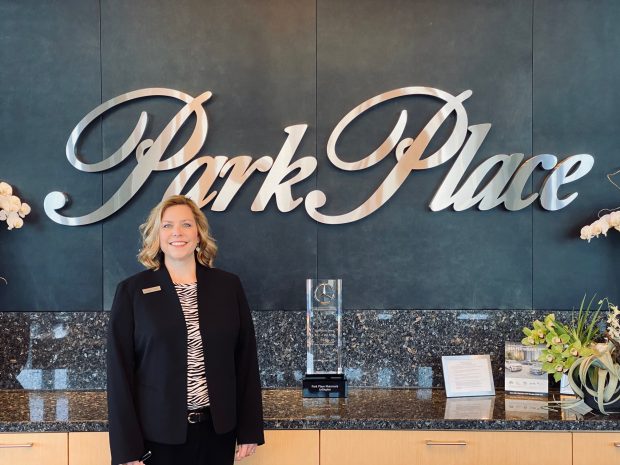 "The pace can be quite hectic at times," she freely admits. "The key is focus. Our clients need us at the top of our game every day."
She's a firm believer in the power of teamwork and doesn't miss a chance to praise the six members of her busy team. "Our team works extremely well together and we get along really well together, too," she says. "When you're responsible for selling, tracking and replenishing inventory, for a huge variety of vehicle models and years, things can get pretty complicated fairly quickly. But our team gets it done!"
Diki holds brief (15-minute) "tune-up" meetings every morning with her staff so they can identify challenges and solutions. "I believe in the power of team communications and being open and up-front," she says. "You can only control what you can control, so we take it one day at a time and focus on what needs to get done."
She came to the world of automotive parts service after stints at another local dealership where, after serving as a receptionist, her office manager approached her with an opportunity – parts administrative assistant.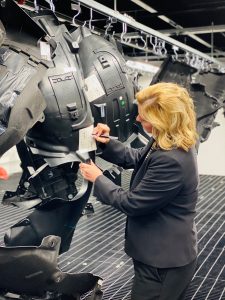 She accepted and thrived in the fast-paced environment. "I was like a sponge, absorbing all the action," she says with typical enthusiasm. "I especially liked being a backup service dispatcher, it was a blast!"
She's also typically frank about her experience as a woman in a traditionally male role.
"This was back in the late 1990s when it was sort of weird to see a girl at the parts counter," she says. "But once clients have confidence you know what you're doing, it's all systems go and really not a big deal at all."

Her Park Place Journey
She joined Park Place Motorcars Fort Worth in 2005 as a Parts Advisor and moved up to Assistant Parts Manager in 2007. Her sunny outlook and positive attitude garnered management attention and ultimately led to her current role. She keeps her team enthused with shared book studies about practical tools to enhance culture, communication, and performance.
"We've studied Jon Gordon's 'Power of a Positive Team' and 'Who Moved My Cheese?' by Spencer Johnson," she says. "Right now, we're on 'The Mamba Mentality' by Kobe Bryant and it's great," she adds.
In Her Spare Time
In her spare time, she gathers strength from her faith and her family: her husband of 23 years, their 19-year-old daughter and 12-year-old son. From their home base in Aledo, they jump into their Sprinter RV and head for the hills as often as they can. "We all love camping," she chuckles.
She also acknowledges being a fan of Def Leppard. "'Hysteria' is a great album," she says with a smile. Seemingly on the opposite side of the cultural fence, she admits that her favorite movie is the classic weeper "Sixteen Candles."
Some Real Advice
What advice does she have for women who'd like to explore careers in the automotive industry but feel uncertain?
"Just be yourself, go out there and be willing to learn and ask questions," she states. "Nobody's standing in your way. Immerse yourself in what you're learning, figure out your niche and just keep going."