Motorcars Fort Worth shop foreman James Kuebler was taking a car for a test drive early one morning when he spotted a lady sitting in the middle of a bank parking lot, next door to the dealership, holding her ankle.
I walk that path all the time, said Rev. Wil Gafney, a professor at TCUs Brite Divinity School. I don't know what happened. I just heard my ankle crack, and I went down. I couldn't get up on my own.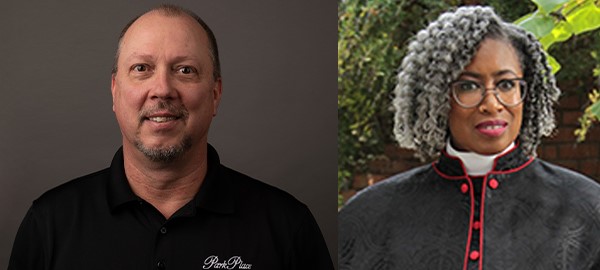 James stopped and helped Dr. Gafney into the car and drove her home, where her personal assistant gathered the necessary papers and took her to the hospital.
I can't thank James enough for stopping to help me, she said. Id always heard Park Place had great service. It's true.
James has worked for Park Place for more than 35 years, starting in Oak Lawn in 1984. He went to work in Euless for a Mercedes-Benz store, then returned to Dallas before transferring to Motorcars Fort Worth in 2005.
But James is not the only good Samaritan in his family. James' daughter, Rachel Kuebler, a booker with Porsche Dallas, just celebrated her five-year anniversary. Park Place recently received a gushing email from another grateful lady who had been helped by Rachel.
Last week Rachel from your Porsche store was my angel, said the thankful woman. I was stranded on the side of the road with a flat tire when she stopped to help. She insisted on changing my tire, then offered to follow me to the tire shop down the road so I could get the tire replaced. I was floored. If this is the kind of help you give to people who aren't your customers, I can only imagine the top-notch service your regulars receive. I don't know if a luxury vehicle will ever be in my family's budget, but the next time I need a car I will absolutely be checking out your used cars. Park Place and Rachel, you are doing it right.
When the email reached Tony Carimi, he replied, It's a great nod to James leadership, both in his professional role and with his family. The stories show how his great example at work and home contributes to the goodwill running in the family. This perfectly exemplifies the Park Place spirit of serving!