Land Rover DFW Members Roxie Byars, Juan Ramirez, and Teddy Clements recently completed the Land Rover TReK 2022 adventure off-road competition. The DFW team finished fourth out of 10 teams in their division. In total there were 100 three-person teams: 90 teams from across the U.S. and 10 from Canada.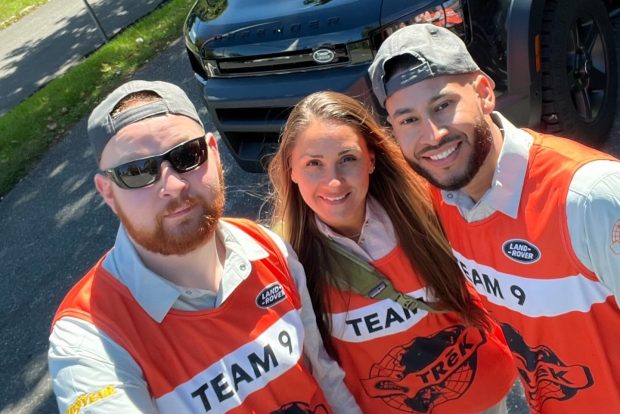 "This trip started in Mahwah, New Jersey at Land Rover Headquarters," explained Juan Ramirez, JLR DFW Service Advisor. "Then we drove 4.5 hours to Manchester, Vermont, one of Land Rover's four North American Experience centers. We competed in a number of tasks including a one mile run relay as a team and driving the Defender through different obstacles where we received points based on accuracy and timing. We camped overnight in freezing weather and had to cook our own dinner on a small gas stove they provided. The experience showed us how well the Defender performs under any circumstance."
Comprised of qualifying trials and finals utilizing the all-new Defender 110, the competition is designed to test some of the best driving experts across the U.S. and Canada in off-road driving, navigation and team collaboration.
The teams competed in 100 identically customized 2023 Land Rover Defender 110 vehicles with factory-approved accessories including a Remote-Control Electric Winch, Raised Air Intake, Roof Rack, Air Compressor, Front Undershield and Exterior Side Gear Carrier. Additionally, accessories from Lucky8 included TReK Edition badging, recovery bag and equipment, Roofnest Tent, Pull-out Awning, ARB refrigerator, Solar Panel, and more.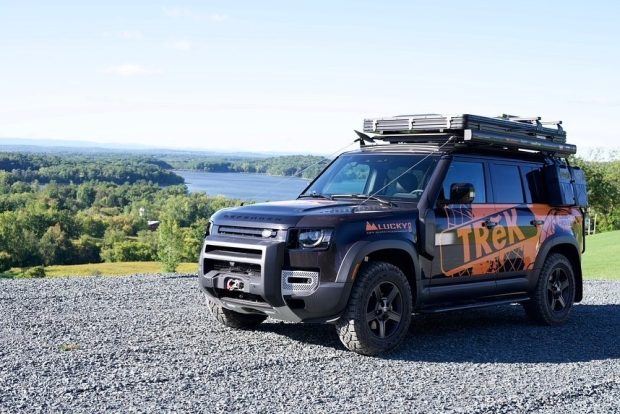 The first Land Rover TReK was held in 1996, and the competition continued in North America through 2003. It returned in 2019 with preliminaries at The Biltmore in North Carolina, another of Land Rover's North American Experience centers.
Located at 1300 East Highway 114, northwest of DFW Airport, Jaguar-Land Rover DFW is one of only 16 Land Rover retailers in the U.S. to earn the prestigious Pinnacle Retailer Excellence Award for exceptional sales, service and customer satisfaction.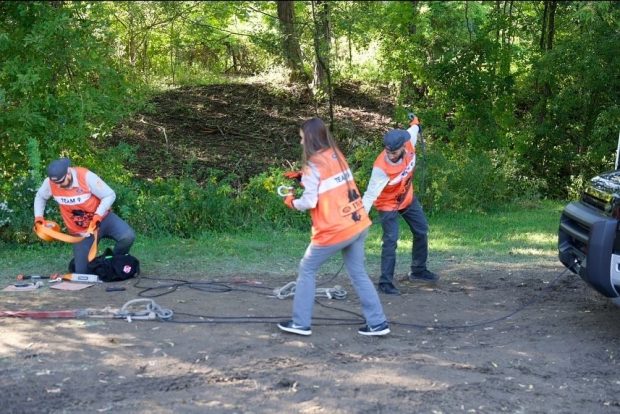 Park Place Dealerships was founded in 1987 and has been engaged in the community through its support of the arts, medical research, children's advocacy, and education. Park Place employs more than 1,400 members and operates eight full-service dealerships representing luxury brands including Lexus, Mercedes-Benz, Porsche, Volvo, Jaguar, and Land Rover. Park Place BodyWerks Collision Centers in Fort Worth and Dallas, and the Park Place Auto Auction, round out the company's offerings. Park Place was acquired in 2020 by Asbury Automotive Group, Inc., a Fortune 500 company headquartered in Duluth, GA. For more information, visit parkplace.com.