Juan Ramirez, 31, started in the Car Wash, then advanced to Valet, Warehouse, Parts Counter, and is now an ASM at Jaguar Land Rover DFW. A native Texan, Juan graduated from South Grand Prairie High School in 2008.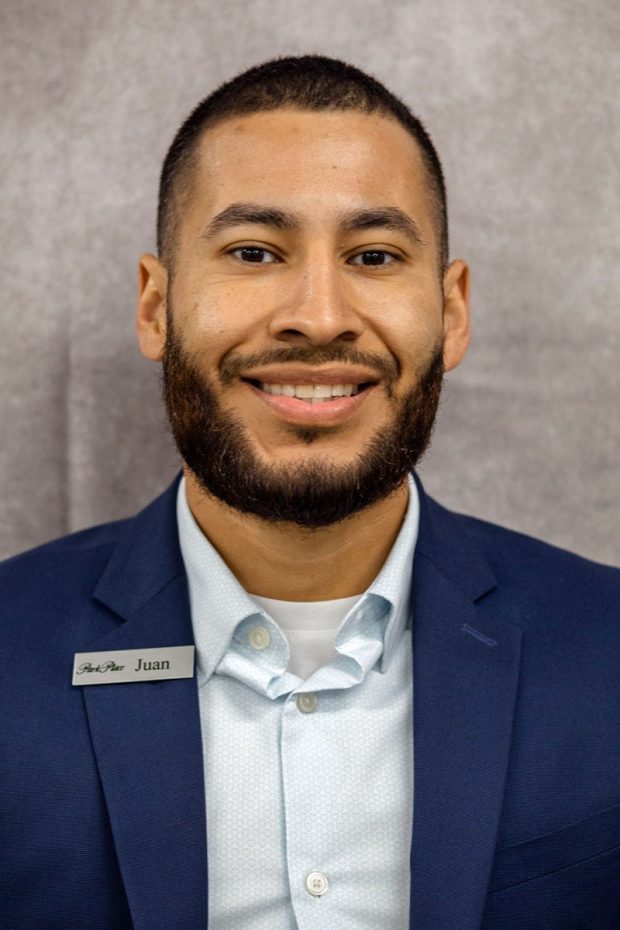 He's worked at Park Place for 13 years. "My first impression: It was a great environment. All members are extremely polite! I found all members treated me well and had a service focus."
Juan resides in Grand Prairie with his wife and two kids. He describes his family as "supportive and very energetic!" His son is 13 and his daughter 7. "My wife and I are very involved with our kids' sports," he says. Juan is an avid Texas Rangers fan and helps coach his son's baseball team. He is also very involved with his daughter's gymnastics.
"The best thing about working at Park Place are the opportunities. You can move to different departments and take advantage of learning opportunities. New situations can feel risky, but there is always help if needed." His advice to someone just starting at Park Place: "Listen to everyone who has been there. Hard work pays off. The doors will open for you. Always ask questions. It will make you better."