To say that Brazilian native Wagner Martins likes soccer is an extreme understatement.
After all, Seleção Brasileira, the country's national football team has won the FIFA World Cup championship a record-breaking five times and is regularly ranked among the world's best. So of course, he's a proud fan and supporter.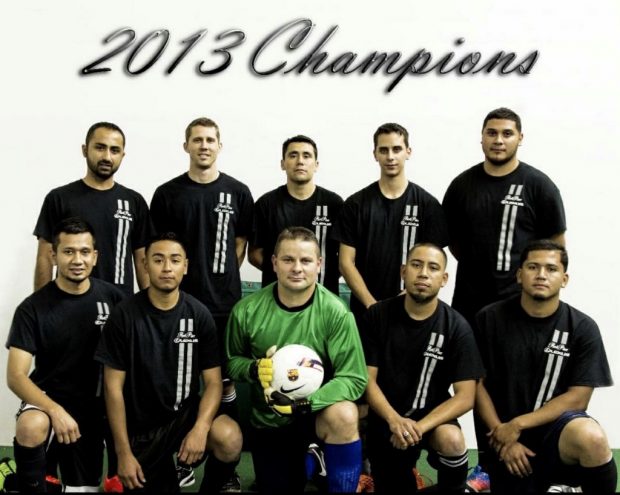 But his respect for the game transcends mere fandom. As a volunteer coach for two youth teams at the FC Fusion soccer academy, he sees the game as a great training ground for handling life's challenges with fairness, fellowship and cooperation.
"If I'm not at work or at church, I'm at the soccer field," he says. "Both our kids are on separate teams (Eric, 15 and Esther, 13), and I coach both. I'm mindful that competing successfully is about more than just running breakaways and winning. It's about getting to know them and dealing with them as a person, not just a player. If they're not performing as usual, I try to help them figure out what might be bothering them, what's affecting their mood and mindset. I see my role as being a mentor as well as a coach."
His passion for people comes from his deep and abiding faith.
After a four-year stint as an MP (Military Police) in the Brazilian Air Force, he packed his rucksack and moved to Texas to attend the Assemblies of God University in Waxahachie, where he earned his ministry license and master's degree in theology. His subsequent missionary work over the past 15 years has taken him all over the world. "Spain, Portugal, Mexico, all over Europe and many African countries – wherever there was need, that's where I was."
He also spent a decade in the food-service industry with Ohio-based international restaurant chain Wendy's. "I started in 2001 flipping burgers and rose to store manager," he smiles. "It was a lot of hard work but a lot of fun, too." But in 2009, Wagner was one of many caught up in a company-wide series of layoffs.
So, on the advice of his wife Ana, (17 years of wedded bliss!), he had a long chat with his father-in-law, Miguel Gonzalez, who has worked at Park Place for 18 years as of this writing. Impressed by what he heard, Wagner applied for a valet position at Lexus Plano, scored an interview and was hired the very next day. He rose through the ranks quickly, working in areas of increasing responsibility such as the loaner car department, cashier, lead generation and inventory.
Thanks to his Wendy's managerial experience and familiarity with accounting functions (along with his natural facility with numbers), he moved into an accounting role. In 2015, he was tapped to bring his expertise to the corporate office and he now works as manager in the Accounts Receivable and Payable department.
In this current role, his team keeps an eye on more than 400 AR accounts to ensure correct and timely payments, as well as posting all transactions from the dealerships on a daily basis, assisting with invoices and repair orders, wire transactions, and many other functions.
"Every day is a fun challenge," he says. "I might field 15 to 20 calls a day. It might be a client, or a parts vendor and every one of them is important. Sometimes reaching a resolution might take just 2 or 3 minutes, or maybe a half-hour. Sometimes I look up at its already 2 p.m. I love that. It makes for a busy day but a rewarding one, too. I like solving problems."
What he likes most, though, is the Park Place culture.
"You feel like you're part of a family," he says. "Everybody helps everybody. The spirit here is really special and not found at other companies."
In his rare spare time, he takes comfort in reading the Bible and listening to gospel music, especially Hillsong Worship, an Australian Christian music group.
He also professes an abiding fondness for any of the Brazilian steakhouses in and around town. "The meals are always a terrific celebration," he says. "I really enjoy taking the family. It's where I feel most close to home. And the food's great!"