It was the year that President Reagan called on the Soviet Union's General Secretary to "Tear down this wall!" "Dirty Dancing" and "Moonstruck" were lighting up America's silver screens. U2 and Michael Jackson dropped their respective albums, "The Joshua Tree" and "Bad." Cell phones looked like (and weighed as much as) bricks, women wore power suits with shoulder pads and stonewashed jeans were a definite thing.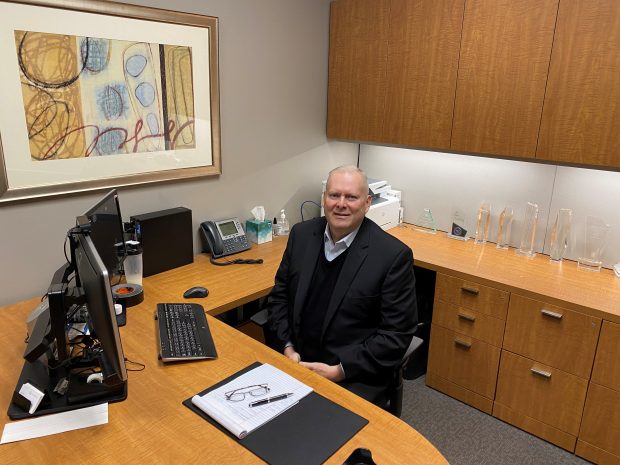 That's when Bryan West started working in the parts department at the very first Park Place location on Oak Lawn in Dallas.
"I was five years old," he chuckles.
Today, as Parts Director at Park Place Motorcars Fort Worth, the Irving, Texas, native certainly has a lifetime of memories to look back on.
"I'd been working the parts desk at another dealership on the far west side of Fort Worth," he recalls. "My manager at the time signed on with Park Place, which had been open for only a month or so, and told Ken (Schnitzer, the founder and then-owner), that he had a young man he'd like to bring with him. I interviewed, we agreed, shook hands and that was it. That's how we did things back then. And it worked out pretty well, since I'm still with the organization and still having fun."
He also remembers – vividly – when the first shipment of 1986 560 SLs arrived. The hugely popular roadsters were updated with a powerful new 5.6-liter V-8 engine boasting a mighty (for then) 227 horsepower, 287 lb-ft of torque and an attendant suspension boost. "A big shipment was delivered down the street and the cars needed to be driven back to the store. So a bunch of us volunteered to help."
It's worth noting that West grew up in a family of competitive drag racers, so the SL's 227-hp was chicken feed compared to the 750-hp monsters he knew. "My dad had a competition license for years and did very well, so I followed in his footsteps. But it's an expensive hobby and when my family started to grow, it became a bit much. Plus, various rule changes made it harder for the average guy to compete, so I trailered everything and then sold it all. Sad day, but I'm perfectly okay with being a spectator."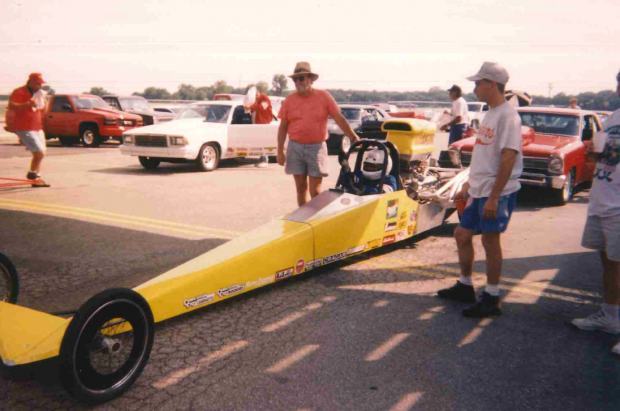 West rose steadily through the Park Place dealership organization, taking advantage of opportunities as the business expanded into the Mid Cities and the Fort Worth store where he won promotion to his current role in 2005.
"Park Place is fantastic," he says. "I started out driving a truck but have always been allowed to grow and have never felt like a number. Our culture is built on growth and that's a big deal to me. A career is about much more than just a job and Park Place has certainly delivered."
Along the way, he's been recognized by the company and his peers for leadership, quality and expertise: Coach of the Year (four times), Mercedes Benz Accessory Board, Dealer Parts Council, Master Guild Award (2008), president of the Texas-Oklahoma MB Parts Club, among many other organizations and associations.
He's also the first to admit that it's fun looking back on nearly 34 years of a satisfying, challenging career. But he much prefers focusing on the road yet to be traveled. In particular, paying it forward.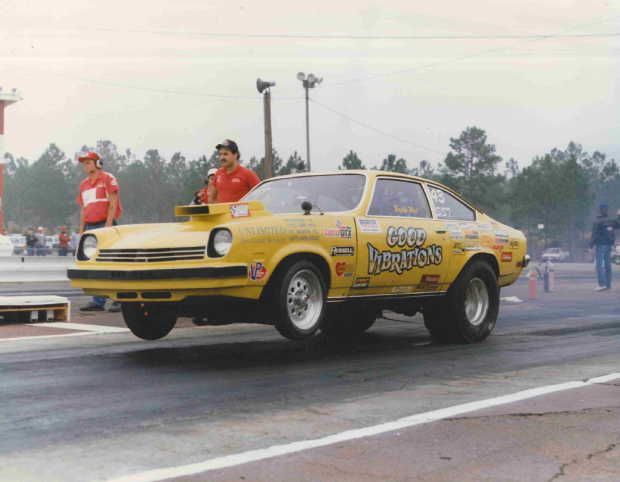 "I care a lot more about people than they might think, given this sort of stern face that I have," he laughs, then turns serious. "It really matters to me that people get more out of their work than just a paycheck. I want my legacy to be that I helped people get where they wanted to go. My job is to listen, pay attention to their needs as well as those of the business and make sure we get results that benefit everybody."
Wait a sec – did he say "legacy?" Going somewhere?
"No, no, no! I'm just saying that one day, I'll retire to this little ranch we have up in southeast Oklahoma. I'll take care of this and that, do some hunting, tinker with whatever needs to be done. I'm no ace when it comes to fixing stuff but I can stumble through things now and then. But no, I'm not going anywhere anytime soon. It's been a great ride so far," he concludes. "There's still a lot left to do!"